Follow us on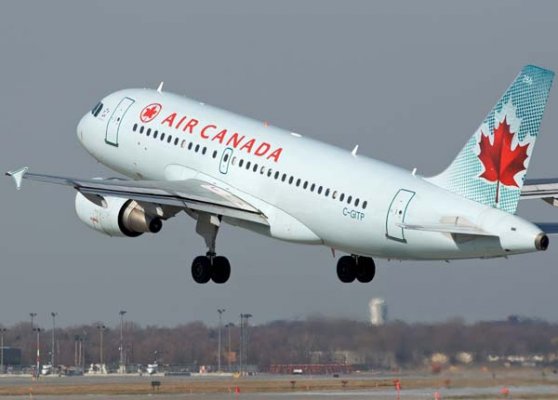 Toronto: Air Canada will resume non-stop service from Toronto to New Delhi starting in November 2015, nearly eight years after it scrapped its flights to India, an official announcement by the Canadian flag carrier said.
The new route will open new opportunities in the Indian subcontinent, currently the largest international market not served by Air Canada.
"Air Canada's strategy to grow its Toronto Pearson hub and international presence is taking a major step forward with the addition of Delhi to our extensive global network," said Calin Rovinescu, president and Chief Executive Officer of Air Canada.
"We will be offering the only non-stop flight from Canada to India using our newest Boeing 787 Dreamliners, which are revolutionising long-haul air travel," Rovinescu said.
"The operating economics of these new aircraft make this service feasible and it will be the first route dedicated to the larger, 787-9 version of this aircraft, which begin entering our fleet in 2015," he added.
"This service will appeal both to customers visiting and doing business in Delhi, the capital region of India and the fourth most populous urban area in the world, and to those customers making onward connections within India and throughout Southeast Asia on our Star Alliance partner, Air India, or other interline partners," Rovinescu said.
Canadian Transport Minister Lisa Raitt said: "This government is committed to helping the Canadian air industry increase its access to international markets. Opening markets in India and continuing to facilitate travel for Canada's Indian Community, not only benefits our air sector and promotes increased trade, but travellers will now have more options to connect with friends and loved ones."
"Canada and India are committed to strengthening economic and other ties and in a globalised world non-stop air linkages are vital to achieving such goals. Air Canada's new service will facilitate business relationships and promote increased trade by connecting both countries' largest urban centres," said Canada's new high commissioner to India Nadir Patel.
"Given our country's vibrant and thriving Indo-Canadian community, the route will also make it easier for families and friends to visit one another and remain connected," Patel said.
Air Canada discontinued its flights to India from April 2007.
The tickets will go on sale from December 9 this year and the service will operate four-times-weekly beginning November 2015.