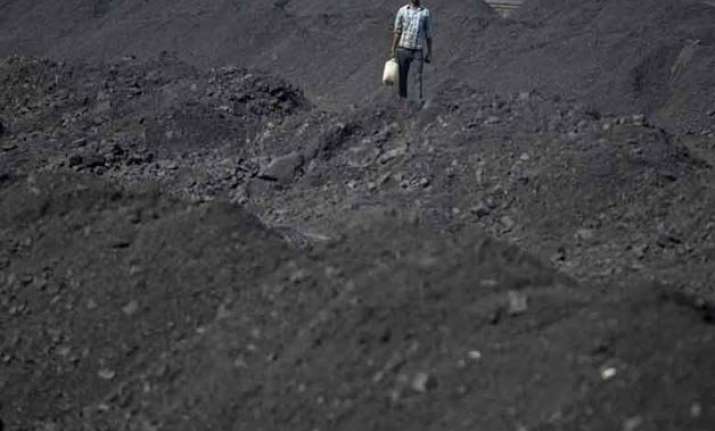 New Delhi: Adani Power bagged Jitpur mine in Jharkhand while Usha Martin won Brinda and Sisai mines in the same state in the second tranche of coal block auction that began today.
"Usha Martin is the highest bidder at (Rs) 1804 for Brinda and Sasai coal block," Coal Secretary Anil Swarup tweeted.
Brinda and Sasai coal mines have total extractable reserves of 25.40 million tonnes (MT). Brinda and Sasai are two coal mines but government came out with one bid for both.
The mines were for the non-power sector. Usha Martin beat BALCO, Sesa Sterlite and Easternrange Coal Mining Pvt Ltd to bag Brinda and Sisai mines in Chatra in Jharkhand. The two blocks were earlier alloted to Abhijeet Infrastructure Pvt Ltd.
Adani Power has bagged the Jitpur mine, according to an official.
"Jitpur closes at (Rs) 302 (per tonne)," Swarup tweeted. Jitpur coal block in the Godda district of Jharkhand has extractable reserves of 65.535 million tonnes (MT).
Besides Adani Power, the companies that were vying for Jitpur mine - earmarked for the power sector - are Adhunik Power and Natural Resources, Jaiprakash Power Ventures and Jindal Power.
Jitpur mine was earlier allocated to Jindal Steel & Power Ltd (JSPL).
On the first day of the second leg of the auction, four mines—Jitpur, Brinda, Sasai and Moitra—were up for grabs.
"Moitra at (Rs) 1266 (per tonne); bidding in progress," Swarup said on the micro-blogging site.
For Moitra mine, earmarked for non-power sector, the companies in the race include Jayaswal Neco Industries Ltd, JSW Steel and SAIL.
Moitra mine in the Hazaribagh district of Jharkhand has extractable reserves of 29.91 MT. It was earlier alloted to Jayaswal Neco.
The e-auction proceeds from the first lot of 19 mines is over Rs 1 lakh crore.
The auction follows the Supreme Court decision last year to cancel allocation of 204 coal mines.