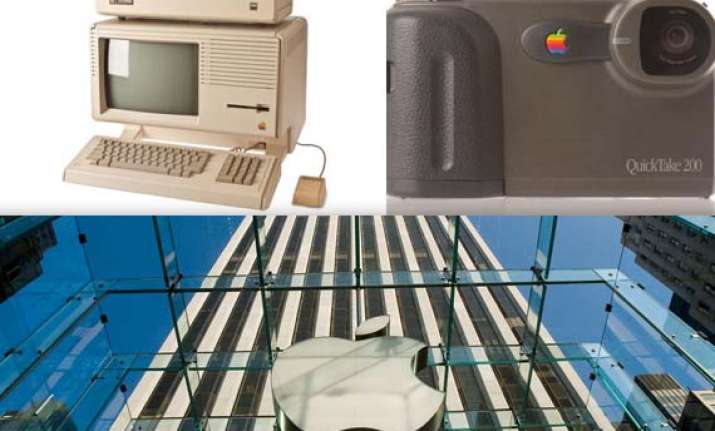 New Delhi: It is hardly a surprise that people love every product that Apple makes. With a whole host of products to offer to consumers, ranging from from computers, to smartphones, to tablets, Apple as a company has grown into one of the largest tech companies in the world.
Ten years ago Apple posted revenue of $5.3 billion, mere peanuts as compared to the IBM which topped all tech companies with sales of $85.8 billion. But now the tables have turned. Apple's sales have now surpassed those of HP, IBM, and even AT&T and Verizon, two companies that helped propel Apple to top of the elite club of tech companies.
Apple is the largest company in the S&P 500, currently sporting a market cap of $444 billion. Exxon Mobil is second at $393 billion, followed Microsoft Corp. at $268 billion. Even though net profit is still declining, Apple reported good numbers for its Q3 2013 fiscal quarter. After multiple mixed quarters, the company managed to beat the analysts' expectations.
Apple has recently announced that its flagship smartphone, iPhone 5s, and the less-expensive iPhone 5c will be available in India along with over a dozen other countries starting November 1.
"It is one of those iconic companies," says Richard Sylla, professor of financial history at New York University's Stern School of Business. "When I think about these companies, their products were used by all kinds of people and their leaders were considered geniuses."
Recently, Jonathan Zufi, who runs the Shrine of Apple website, came out with rare collection of Apple's huge array of products, which he spent the last several years collecting and photographing. He's amassed 150,000 photos, 650 of which will appear in his new 326-page book, "Iconic: A Photographic Tribute to Apple Innovation."
Let us take a look at some of the photographs from his collection:

Apple II Plus
The Apple II Plus was released in 1979 and retailed for $1,195. It shipped with 16KB, 32KB, or 48KB of main RAM, which was expandable to 64KB by means of the Language Card, an expansion card that could be installed.