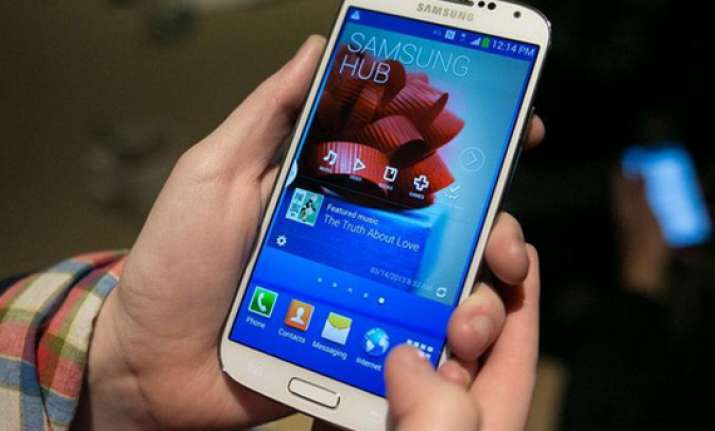 New Delhi, June 23: Samsung Galaxy S4 promises most of the things that a modern day smartphone users could ask for. A full HD Super AMOLED 5-inch screen; 1.9GHz Quad-core Qualcomm Processor; 2GB RAM; 13 megapixel camera; super-slim design; along with a glut of top end features, including Air View and Gesture, Smart Pause and Scroll, Infra Red remote, Temperature and humidity sensors, 4G, Bluetooth 4.0, NFC connectivity, and much more.
No wonder then this heavy-duty performer suffers no lag in most of the departments – all the heavy-duty tasks, power-hungry apps, games and multimedia content we could throw at it. At its core, Samsung has paired Android 4.2.2 Jelly Bean with the most recent iteration of its TouchWiz UI, creating an experience that is equal measures intuitive and brimmed with high-end features and options. Samsung has also tried to equip the smartphone this with a tranche of software upgrades, meaning a more powerful camera, a better way to communicate with your friends and consume media, and interestingly a big push into health through dedicated apps too.
So, planning to buy a Samsung Galaxy S4? If yes, then here are some of the best online deals for consumers in the Indian market:
10. ShopClues
This online retailer has listed the smartphone at Rs 41,500.