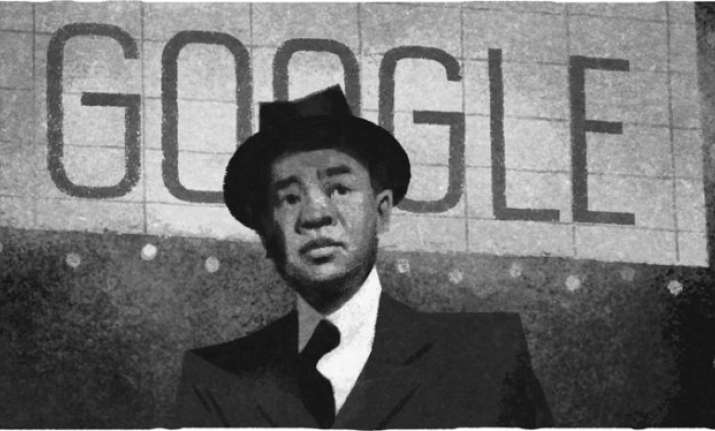 Tech giant Google today honoured Chinese American cinematographer James Wong Howe with a Google Doodle on his 118th birthday. An oil painting canvas portraying use of frames and dramatic lighting, conveying the innovative lighting techniques that Wong was credited with having employed in his work, recognizes his innovative techniques and his contribution to cinema. Wong was a highly sought cinematographer between the 1930s and 1940s, and has over 10 Academy Award nominations to his credit. He has won two Academy Awards for cinematography for The Rose Tattoo (1955) and Hud (1963). Members of the International Cinematographers Guild in the United States judged Howe as among the top 10 influential cinematographers.
What made his expertise and success significant is that his achievements came at a time of racial adversity present at the time in the United States.
Who was James Wong Howe
Born Wong Tung Jim in 1899 in China, the Howes moved to US in 1904 and settled in Pasco, Washington, where they owned a general store. Post his father's death, Howe, still a teenager, moved to Oregon to live with his uncle where he briefly took up a career as a bantamweight boxer, where he earned a record of 5 wins, two losses and a draw. His career in cinematography began when he had a chance encounter with a former boxing colleague who was photographing in Los Angeles. Howe then approached cinematographer Alvin Wyckoff and landed a low-level job in the film lab at Famous Players-Lasky Studios. He was soon called to the set of The Little American to act as an extra clapper boy, which brought him into contact with silent film director Cecil B. DeMille.
James Wong Howe's career achievements
Throughout his career, Howe was known to make actresses look better on screen. His earliest discovery was the use of black velvet that made blue eyes show up better on the film stock that was in use until the early 1920s. Howe soon earned the nickname "Low-Key" because of his penchant for dramatic lighting and deep shadows. Howe continued to experiment with his photography and lighting techniques through his career, including shooting a scene in The Molly Maguires solely in candlelight. Reports say that for the boxing scenes of Body and Soul (1947), he entered the boxing ring on roller-skates, carrying an early hand-held camera.
The witch-hunt James Wong Howe faced in life in America
Despite his technical prowess, James Wong Howe did not have an easy life in the US and was often subjected to persecution and witch-hunt. His marriage with Sanora Babb, whom he met before World War II, was not recognised by California until 1948, after the law banning racial intermarriage was abolished. As long as the ban existed, the "morals clause" in his studio contract prohibited him from publicly acknowledging their marriage. They had separate apartments in the same building. His wife was blacklisted, even moved to Mexico City to protect Howe from harassment.
With Agencies