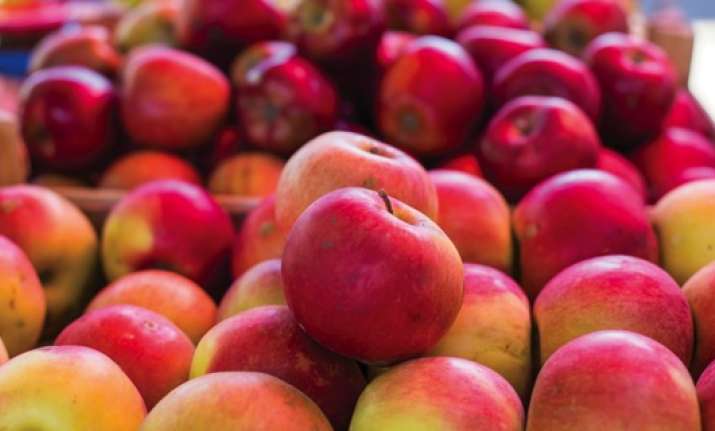 India will be importing six million Washington apple boxes this year during the current season ending August 2017, a top official said today.
Exports to India stood at around three million boxes in 2015-16, Washington Apple Commission, International Marketing Director, Rebecca Lyons said here.
"This year (2016-17) we are expecting around 5.5 million to six million apple boxes or cartons. India is one of our largest markets outside United States", she told reporters. 
The Commission follows September-October as the calender year following the harvest season of apples back in US. 
About 30 per cent of the crop comprise the "Red Delicious" variety which share the majority of exports to India. 
"In value terms the export (to India) is expected to cross USD 100 million this year. Our total export value when it was peak about two years ago was around USD 950 million globally," she said. 
Lyons who was here to conduct promotional activities said the Commission wants to focus more on tier-II and III cities for its growth in India. 
"We will be taking up promotion campaigns in 89 cities across the country with special focus in tier II and III cities", she said. 
The apples reach Chennai, Mumbai and Kolkata ports from Washington after 30-35 days. For imports of the apples, almost 50 per cent is charged as customs duty. 
To a query on the global market for Commission, she said Mexico ranks first in terms of largest consumer base followed by Canada and India, respectively.
(With inputs from PTI)