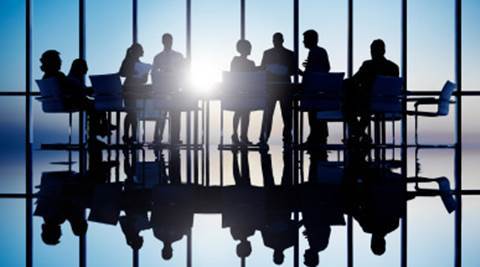 Mumbai: A month after capital markets regulator Securities and Exchange Board of India (SEBI) hinted at imposing capital-raising restrictions on companies declared wilful defaulters, fresh set of data collated by Prime Database has revealed that at least 1,219 Directors who serve on boards of listed companies also serve in the same capacity at companies which have been declared as such.
The number of Directors cited by Prime Database corresponds to the information available with Credit Information Bureau of India Ltd (CIBIL).
"No issuer shall make a public issue (of securities) if the issuer company or its promoter or its director is in the list of the wilful defaulters," SEBI said in a press note dated March 12.
The numbers cited by Prime Database are based on data as of June 2015.
According to CIBIL, the number of wilful defaulters in India has risen from 6,458 in June 2015 to 7,129 as of December 2015. Among these, Maharashtra has the maximum number of defaulting entities at 1,366 (Rs 25,689 crore), followed by Delhi at 627 (Rs 8,654 crore), West Bengal at 1,059 (Rs 6,426 crore) and Tamil Nadu at 447 (Rs 5,213 crore).               
Data with CIBIL further show that a total of 1,027 firms have directors with links to defaulting companies on their boards. The finance sector leads the pack of 1,027 firms which have such directors on board with 158 companies, followed by textile (81), trading (65), IT (58) and steel (56) among the top five.
The actual number of Directors at listed companies also serving on Boards of companies listed as wilful defaulters may be higher than what has been cited above, said a report in Mint. This is because it does not track It does not factor in the information available with three other repositories that also hold defaulter information. These include Experian Credit Information Co. of India Pvt. Ltd, Equifax Credit Information Services Pvt. Ltd and High Mark Credit Information Services Pvt. Ltd., it said.
The information comes at a time when banks have been hit hard by an increasing number of bad loans weighing heavy on their balance sheets. The case of industrialist Vijay Mallya, who is in thick soup over loans of Rs 7,600 crore it owes to a consortium of banks, has been the latest in the series of recoveries gone woefully bad.
A wilful defaulter is a company or individual that does not plan to repay a loan, diverts funds to a purpose different than the one for which it was borrowed , or sells the asset acquired with the borrowed capital without the lender's knowledge.
While action against erring companies has been well-received, there is a debate if all Directors should be painted with the same brush.
"Even though independent directors/nominee directors are distinguished from other promoter directors of companies that are wilful defaulters, such directors are brought within the purview of the Master Circular for the purpose of declaring them as wilful defaulters," said a January 2015 discussion paper  floated by SEBI. The same discussion paper also noted the observations of the Gujarat High Court that found extending this to all directors as not appropriate.
In the current situation, if companies choose to completely distance themselves from anyone who has been a director on the board of a company declared a wilful defaulter, over 1,000 listed firms will need new directors.