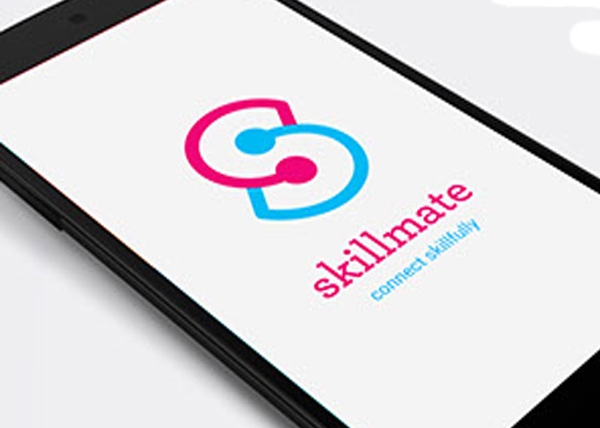 Gurgaon: One of the problems of growing up, said George Bernard Shaw, was that we stop playing. With an aim to give due spotlight to skills and talents, Skillmate is a Tinder-styled marketplace for teachers, learners and partners.
The app works on three pillars – Teach, Learn and Partner. A user can teach a neighbour for a fee, a skill can be learnt by finding a teacher nearby and a runner can pair up with another on an idle evening. 
After months of fine-tuning, market feedback and on-ground talks with people, Skillmate was launched and immediately won the Times App Search Contest. 
Arjun Khera, an alumnus of LBSIM with a streak of winning ideation contests like LG Smartphone Idea Camp, thought of Skillmate when he helped a friend find a fellow photography enthusiast nearby. To test the idea, his survey of 200 college students astonishingly revealed that close to eighty percent of them had problems finding someone to share skills with. Even more, many wanted to learn new skills but ranked inconvenience a major deterrent. That's when it struck, when technology can get you a potential date with a swipe, why not a skillmate. 
With close to 30 years of experience with big banners like Wipro, ATOS and NIIT, Anil Khera foresaw that Skillmate could be the tech-driven solution to such problems. 
The founding team was completed by Gitanshu Soni, an ex-KPMG and alumnus of Great Lakes Institute of Management. 
The tech team is led by Saurabh Singh, a DCE graduate who considers coding to be his creative exercise. 
"It is a platform for talent to talk, showcase skills, gain popularity and exchange talents," says Arjun Khera, founder of Skillmate.
Skillmate Features:
●      Teach, Learn Partner: Share any skill with people around you. 
●      Tinder-styled easy interface.
●      Skill Showcase: Add pictures of something you created, give a one-line bio of your credentials and a link to your online portfolio.
●      Trust Meter: Profile verification to ensure credibility.
●      Chat-in-app
●      Fees, Availability: All relevant information of a user's profile card.
●      Rate and Get Rated
●      Filters: Filter profiles on basis of age, gender, distance. 
Pricing and Availability: Skillmate is available on the Google Play Store for free.