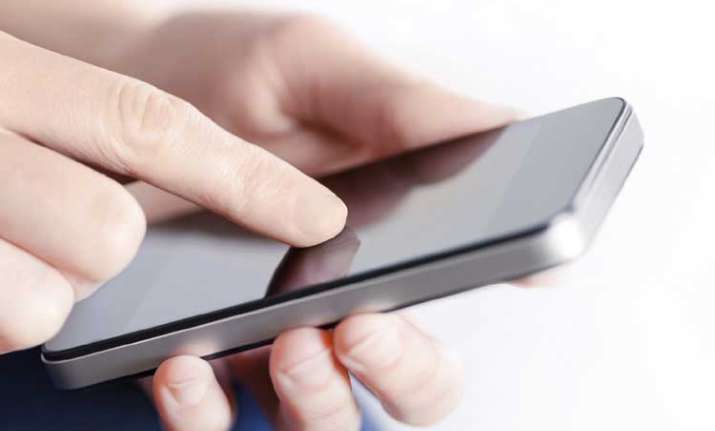 In a move aimed at promoting cashless transactions following the government's decision to scrap high denomination notes, telecom operators have waived the USSD charges or mobile banking fee till December 31. The move will make short code messages used for banking services free.
Telcos such as Bharti Airtel, Vodafone India and Idea Cellular have waived mobile banking fee or USSD (Unstructured Supplementary Service Data) charges for consumers till the end of the year.  
Short code messages are used by consumers to avail banking services like checking balance, withdrawals, deposits and peer-to-peer-transfer. 
After the cut-off date, the short code text messages will be charged at a maximum of 50 paise, from the earlier Rs 1.50, as per today's notification by Telecom Regulatory Authority of India. 
"At present, a charge is being levied by telecom operators for mobile banking, which is commonly known as USSD charge," Telecom Minister Manoj Sinha said in a tweet.  
"To facilitate use of electronic banking facility and reduce difficulty to the common man, elecom operators have decided to waive off charges for mobile banking services till December 31, 2016," he added.  
"This move will help people with feature phones to access electronic banking facility without incurring any additional cost till December 31, 2016," he said in another tweet.  
The government is aggressively pushing consumers to adopt digital payment methods to bring in transparency and tide over the ongoing liquid cash crunch following the demonetisation of Rs 500 and Rs 1000 notes a as crack down on black money.  
Industry players have been of the view that at Rs 1.50, the cost was steep and this inhibited the widespread adoption of mobile-based transactions, especially in rural areas that see high usage of feature phones.
Airtel and Vodafone India said the move would accelerate India's progress into a less-cash economy and urged customers to avail of the mobile banking services. 
While smartphones users typically avail banking services through apps, short code message or USSD is prevalent among consumers with feature phones who do not have Internet connectivity for basic banking services. 
However, adoption of USSD for mobile based banking transactions has not taken off as expected, given the steep rates. 
"At present in India, as much as 65 per cent of the market is feature phones, which is a significant number... The reduction in tariff will encourage digital financial transactions," Trai Chairman R S Sharma said. 
Trai, which had issued a consultation paper on USSD in August this year, has also increased the number of dialogues that can be initiated in each session to 8 from 5, to pack in more enquiries into one short code message session. 
Sharma said Trai has also favoured using these mobile short codes for services like e-commerce to pay merchant/sellers as and when the framework and platform for the same are developed. 
"We are saying these should not be limited to bank accounts, so as and when infrastructure and platforms develop, it can be used for payment transactions including merchant payments or paying for services delivered," Sharma said.
According to Trai, only 37 lakh transaction attempts over USSD channel reached National Payment Corporation of India (platform used for interbank transactions) in May 2016. Of this, only 54 per cent were successful. 
Sharma said NPCI has agreed to set up a taskforce to examine the reason for failure of the transactions. 
He hoped that the latest initiatives will lead to a "huge scaling up of financial transactions". 
"I believe it can be ten times the current levels," Sharma pointed out. 
An Airtel spokesperson said the waiver is aimed at supporting customers "during the ongoing demonetisation exercise" and that it would encourage customers to leverage this benefit for their convenience. 
Sunil Sood, MD and CEO of Vodafone India, said, "As several million customers use feature phones, we are hopeful that this free access to mobile banking will encourage them to adopt it as their preferred and convenient mode for banking.