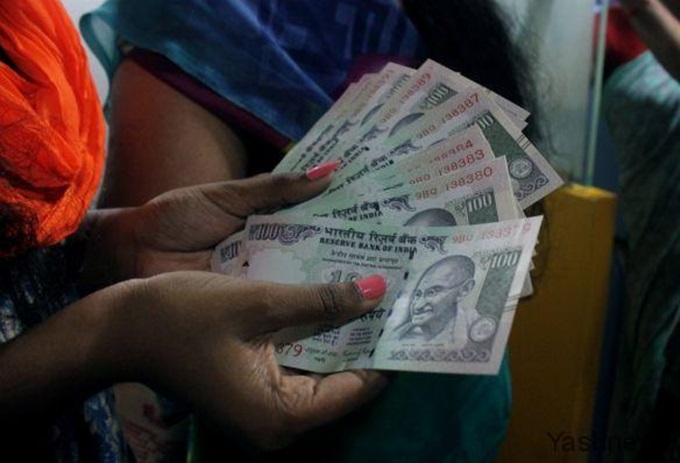 A bill that provides for 50 per cent taxes and surcharge on declarations of unaccounted cash deposited in banks is likely to be notified this week, giving tax dodgers another opportunity to come clean. 
According to sources, the central government is likely to notify this week the Pradhan Mantri Garib Kalyan Yojana (PMGKY), a scheme that gives defaulters a chance to pay 50 per cent of tax on junked currency deposited in banks post demonetization and come clean. 
The Department of Revenue will by the end of the week notify PMGKY 2016, which was a part of 'The Taxation Laws (Second Amendment) Bill, 2016' and was approved by the Lok Sabha on November 29, a PTI report said today.
"The notification will provide details as to how declarations are to be made (format) and the manner of paying taxes, whether in instalments or in full. It will also provide an end date to the PMGKY scheme," an official said. 
'The Taxation Laws (Second Amendment) Bill, 2016' was introduced in the Lok Sabha as a Money Bill which necessarily does not require assent of the Upper House of Parliament. 
Constitution provides that that the Rajya Sabha is required to return a Money Bill passed by Lok Sabha within a period of 14 days from the date of its receipt. The period of 14 days is computed from the date of receipt of the Bill in the Rajya Sabha Secretariat, which is November 30 in this case. 
"The 14 day period comes to an end on December 14. After that it will be presented to the President for his assent and thereafter, will be notified this week," the official added. 
The notification is also likely to specify that the disclosures in PMGKY scheme will ensure that no questions will be asked about the source of fund and there would be immunity from Wealth Tax, civil laws and other taxation laws. But there is no immunity from FEMA, PMLA, Narcotics and foreign Black Money A .. 
In a major assault on black money, Prime Minister Narendra Modi had on November 8 announced demonetisation of 500 and 1,000 rupee notes and asked holders to deposit such notes in banks. Since then. people have been queueing up before the banks to deposit junked currencies. 
Since November 10, Rs 11.85 lakh crore in form of old 500 and 1,000 rupee notes have returned into the banking system. It was estimated that the now defunct notes constituted 86 per cent, or Rs 14.5 lakh crore, in circulation.