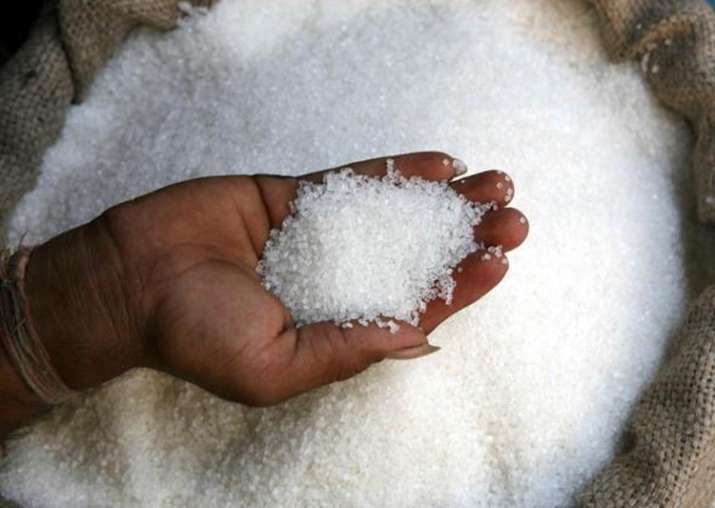 The government on Monday increased import duty on sugar to 50 per cent, up from 40 per cent, to restrict cheap inward shipments and maintain domestic prices. The food ministry had proposed increase in import duty on the grounds that fall in local prices will affect millers capacity to pay cane dues to growers.
A notification issued by the revenue department said that import duty on sugar (raw sugar, refined or white sugar, raw sugar if imported by bulk consumers) has been increased from the present 40 per cent to 50 per cent "with immediate effect and without an end date".
Sugar production in India, the worlds second largest producer after Brazil, is estimated to fall to 21 million tonnes in 2016-17 marketing year (October-September), from 25 MT in the previous year. To boost domestic supply, the government had in April this year allowed import of 5 lakh tonnes of raw sugar at zero duty to boost domestic supply. The annual domestic demand is 24-25 MT.
However, the government does not want any further import as this would put pressure on domestic prices and affect the sugar mills paying capacity, leading to pile up of cane arrears to farmers.
A food ministry official had earlier said that some traders were keen to import sugar in view of fall in global prices of sugar. There were some reports that additional 3 lakh tonne of sugar has been contracted from Brazil. "If there are more supplies, then sugar prices will come under pressure," the official said.
Sugar prices in the retail market are at Rs 40-50 per kg. The wholesale price of sugar is above Rs 32, which is viable for mills.
Welcoming the move, National Federation of Cooperative Sugar Factories Ltd (NFCSFL) Managing Director Prakash P Naiknavare said: "This will help stabilise domestic prices and help mills make cane payments to farmers on time."
At todays global price of raw sugar at 14 cents per pound and 50 per cent import duty, it is unviable to import, he said.