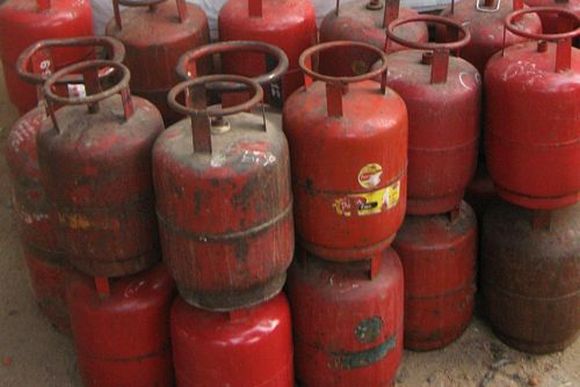 Subsidised cooking gas (LPG) price was on Wednesday hiked by Rs 2 per cylinder, the third straight monthly increase in rates as the government looks to cut down on subsidies.
A subsidised 14.2-kg cylinder will now cost Rs 425.09 in Delhi as against Rs 423.09 previously, according to state- owned oil firms.
This is the third straight monthly increase in subsidised cooking gas. LPG rates were last hiked by Rs 1.93 per 14.2-kg cylinder on August 1.
The government had recently decided to take the diesel route for eliminating subsidies on LPG and kerosene. Diesel price was deregulated in November 2014 after the previous UPA government effected 50 paise hikes every month to eliminate subsidies. The near Rs 2 per cylinder hike in LPG every month is also aimed at doing so.