Follow us on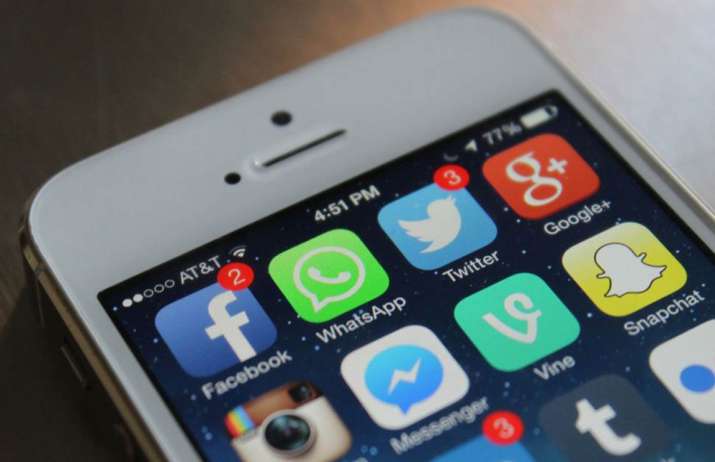 New Delhi: People all over the world are using social media that has made on-the-go communication very convenient. Most of these social media networks and email services are available in English but Facebook, Gmail and WhatsApp are offering the option to type in regional languages, customizing the apps and services for Indian users.
In some of the social media apps users can chat in Hindi in some cases without having to make changes in the settings even or leaving the chat window. Here is how it works:
Facebook: Facebook allows users to type in Hindi. Also all the mobile app users can type posts and comments from the English keyboard itself. You will not have to go to the setting of the phone to switch to a Hindi keyboard to do so. When you tap to write a post or a comment you can see a keyboard icon on the lower right hand side of the screen with a Hindi alphabet on it. Just tap on it and Facebook will transliterate whatever you type into Hindi. As of now, the transliteration supports only Hindi and is not available on the desktop version.
But there is an alternate way to type in Hindi on Facebook's desktop version. You need to go to Control Panel then click on Language and Region. Then tap on Keyboard and Languages and select Hindi Keyboard. If the Hindi keyboard option is not there, you just need to click the add button.
Also read: Apple turns Twitter into 'news app' in App Store
Gmail: You can change the language in both Gmail mobile app and the desktop version. For the mobile app to type and comment in a regional language, you need to go to the settings and select language and keyboard from where you can select the desired language you want.
On the other hand on the desktop version of Gmail you can send a mail in Hindi or other regional language without leaving Gmail or changing the keyboard language. You just need to go to Gmail settings and open the language tab where you need to enable Input tools and click on edit tools. From there select the language you wish to add from all Input tools, transfer it to selected input tool on the right window and move it upwards. Then change the language by clicking on the icon next to the settings sign. This will change the language option and next time you open the compose mail box and type in an intended Hindi word, Gmail will automatically transliterate it into Hindi.
Also read: Grab it before it ends, Samsung selling smartphone at Re 1
WhatsApp: Whatsaap users can also type in hindi and other languages. You just need to access multiple Indian languages by going to the Google Indic language keyboard in the Android Settings. Go to the settings page then go to inputs and keyboard and add keyboard. Then select the language and type. But for this you will have to go to the Google Indic Keyboard every time and select the new language again.