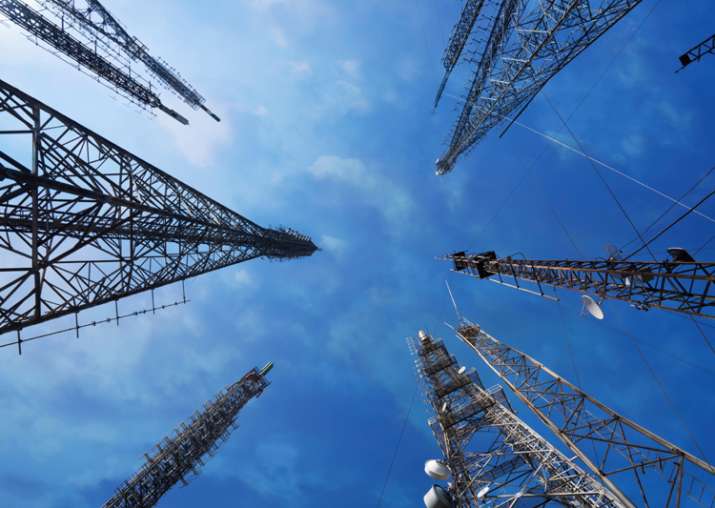 Bharti Airtel, Vodafone, Idea and three other private telecom firms understated revenues by more than Rs 61,000 crore over five years, resulting in short payment of nearly Rs 7,700 crore in statutory dues to the government, the CAG said today. 
The Comptroller and Auditor General of India (CAG) said another Rs 4,531.62 crore was due from the six operators as interest on the short paid revenue share. Airtel, India's largest telecom operator, Vodafone India, Idea Cellular, Reliance Communications, Aircel understated revenues during 2010-11 to 2014-15 period (for Sistema Shyam the period begins from 2006-07). This was done through accounting adjustments for commission or discount paid to their distributors, promotional schemes like free talk time and discounts to post-paid subscribers and on roaming services. 
The revenue was understated also by netting of revenue from infrastructure sharing and non-inclusion of forex gains, interest income and sale of investment, the CAG said in a report tabled in Parliament. CAG calculated that Airtel owes to the government Rs 2,602.24 crore in licence fee and spectrum usage charge (SUC) for 2010-11 to 2014-15. It owes another Rs 1,245.91 crore in interest. 
Dues from Vodafone totalled Rs 3,331.79 crore including Rs 1,178.84 crore in interest. For Idea, the statutory dues stood at Rs 1,136.29 crore plus Rs 657.88 crore in interest. Anil Ambani-led RComm owed a total of Rs 1,911.17 crore (including Rs 839.09 crore interest), Aircel Rs 1,226.65 crore and SSTL Rs 116.71 crore. 
As per the New Telecom Policy, telecom licensees are required to share a percentage of their Adjusted Gross Revenue (AGR) with the government as annual License Fee (LF). In addition, mobile telephone operators were also required to pay Spectrum Usage Charges (SUC) for the use of radio frequency spectrum allotted to them. 
CAG said the Gross Revenue (GR) of the licensee operator, as per the licence agreement with Department of Telecom, prohibits any set-offs of related expenditure from revenue and norms for preparation of the accounts for payment of revenue share are built into the licence agreement. "We observed non-conformities with conditions of licence agreement in the accounts prepared by all the six operators covered in the audit due to which their GR computed for sharing revenue with the government was understated," it said. 
CAG said even though computation of the GR was not in compliance with the licence agreement, the statutory auditors had always certified that the accounts were prepared in accordance with the guidelines/norms. "These statements submitted by the operators appeared to be only a perfunctory practice as they consistently departed from the stipulations in the Unified Access Service License (UASL) agreements while computing GR (gross revenue). DoT on its part did not take any proactive steps to ensure that the licensees disclosed their revenue as stipulated in the licence agreements," CAG added. 
CAG said private service providers employ distributors, dealers, agents and franchisees to sell their prepaid products for customer acquisition and pay commission/discounts to them. These companies reduced the gross revenue by the amount of commission paid. Also, promotional offers were not recognised as revenue by the companies while discounts/waivers given to post paid subscribers over and above tariff plans submitted to sector regulator TRAI were deducted from revenue. 
Discounts offered to international operators for roaming services were also deducted and so was revenue from infrastructure sharing, CAG said. 
Stating that forex gains and interest income were components of revenue, CAG said the operators excluded them from calculations. Also excluded was profit from sale of investment. 
RComm evaded revenue share payment through an arrangement with its subsidiary, CAG said. Besides, the operators did not include miscellaneous revenue and profit on sale of fixed assets and dividend income in the revenue while claiming deduction on bad debts written off. 
The CAG report comes at a time when the large telecom companies are battling challenges on multiple fronts. The revenue and profitability of established operators have comes under severe pressure, following the disruptive entry of Reliance Jio. As it is, the telecom industry owes Rs 6.10 lakh crore to various financial institutions and banks. 
The government has recently constituted an inter-ministerial group to assess the financial stress of telecom companies and recommend measures to mitigate the crisis. The IMG has held wide consultation with telecom companies and banks and is expected to submit its report this month.