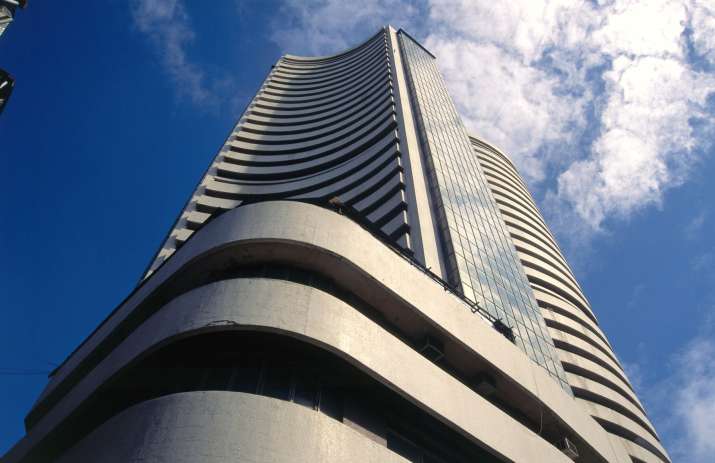 After a drastic plunge following Donald Trump's 'shock win' in the US presidential elections, the Indian stock market today rebound sharply on the back of positive global cues and a stable rupee.
The Sensex rose as much as 491 points while the rupee hit a two-month high of 66.34 against the dollar in opening trade. 
The wider 51-scrip Nifty or the National Stock Exchange (NSE) rose by 100.10 points or 1.19 per cent to 8,532.10 points. 
On Wednesday, key Indian indices had reacted adversely to the victory of Republican candidate Donald Trump in the US presidential election and the government's decision to demonetise Rs 500 and Rs 1,000 currency notes. 
The barometer index had plunged by 338.61 points, or 1.23 per cent, and the Nifty had dropped by 111.55 points, or 1.31 per cent. 
Meanwhile, US financial markets, which witnessed wild swings after Republican Donald Trump won the country's presidential election, stabilised and regained momentum as the Wall Street further digested information about the results. 
Dow futures had plunged more than 800 points on Tuesday night as the US presidential election remained much tighter than expected, with Trump showing strength in crucial battleground states.
However, US stocks opened slightly lower Wednesday mornings as Wall Street shook off fears about the surprised election results. At the close, all three major indices reversed early losses to post solid gains, notching a three-day winning streak.
Other markets also saw volatile trading. Oil price settled higher Wednesday after tumbling as much as about 4 per cent on Tuesday night amid Donald Trump's winning of US presidential election.
The US dollar also recovered from an overnight sell-off, as Trump's victory speech eased market nerves. The dollar index, which tracks the greenback against six major peers, was up 0.71 per cent to 98.553 in late trading Wednesday.
Meanwhile, gold had surged by nearly 5 per cent to a six-week high of $1,337.40 an ounce as investors sought refuge in perceived safe-haven assets like gold, but then shaved gains to end mildly lower as the US election jitters faded.
Analysts thought that Trump's victory may have wide implications on multiple fronts, including trade, taxes and foreign policy, among others. His win also puts into question the likelihood of a Federal Reserve rate hike.
(With IANS inputs)