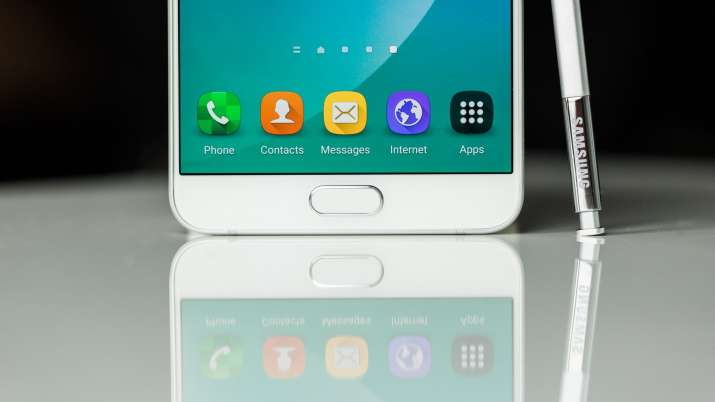 New Delhi:  Samsung today made it official that it will launch its next flagship phablet Galaxy Note7 on August 2. The launch event has been christened the '7 Unpacked 2016′ which will kick off at 8:30 PM Indian time on August 2.
In a blog post giving out the information, the company has also tried to justify why it named the upcoming phablet as the Galaxy Note7, and not the Galaxy Note 6.
There are a couple reasons why. "First, the Galaxy Note7 will complement our Galaxy S7 and S7 edge, and unify our product portfolio. Second, the Galaxy Note7 will minimize confusion about the latest mobile technology from Samsung, and provide full alignment with Galaxy S smartphone," the blog post said.
The launch of Samsung's Galaxy Note7 has been in the rumor mills for quite some time now. Prior to its official launch, here is a lowdown on what we know of the new product so far:
Samsung's phablet will boast a Galaxy S7 edge-like dual-edged curved display. It is expected to feature a 5.7-inch dual-edge curved Super AMOLED display.
One of its highlights is likely to be the iris scanner. Numerous leaked images have pointed to three lenses on the front of the device that will be a part of the scanning setup.
It will come with a 6GB of RAM and is likely to be available in 32GB, 64GB and 256 GB storage variants.
It could include a 12-megapixel rear camera with dual-pixel technology.
It is expected to come with 3,600mAh or 4,000mAh battery and a USB Type-C port. 
Samsung is also set to bundle the new phablet in an improved S Pen stylus with new Air Command features.
A recent report also claimed that the Galaxy Note7 could be launched for around €849 (Rs 63,000 approximately).