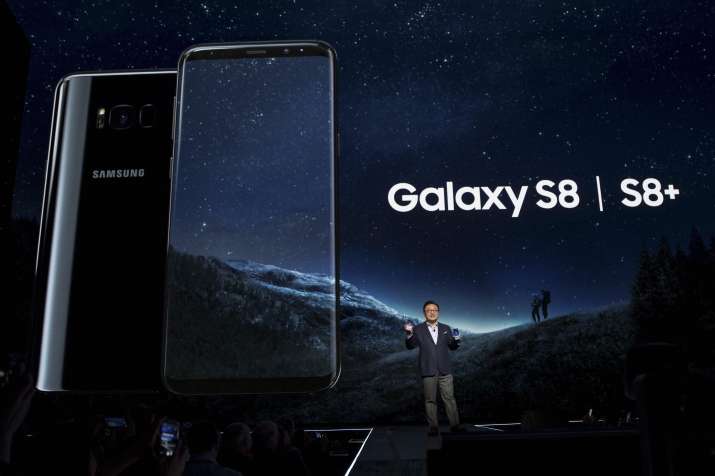 Shares of South Korean tech giant Samsung Electronics on Thursday recorded sharp gains on the Seoul stock exchange following the launch of its new high-range Galaxy S8 and S8+ smartphones,.
Shares of the South Korean company rose 1.6 per cent during the first hour and a half of trading, before slowing down, Efe news reported.
Samsung's shares rose 0.53 per cent, touching 2,101,000 won ($1,881).
On Wednesday, the South Korean company unveiled its new phones with a screen size of 5.8 inches in the S8 and 6.2 inches in the S8+. The new smartphones also feature the debut of the Bixby voice assistant.
The interface uses an artificial intelligence that learns and evolves with use, and provides for voice control for most functions.
The much awaited launch of the Galaxy S8 is an important step for the company following the debacle of its Galaxy Note 7 phablet - a cross between a smartphone and a tablet - which had to be recalled from the market over exploding batteries.
The Note 7 fiasco cost Samsung 6.1 trillion won in operational losses, besides affecting consumer confidence.
The new phones are expected to hit the stores on April 21. 
(With inputs from IANS)