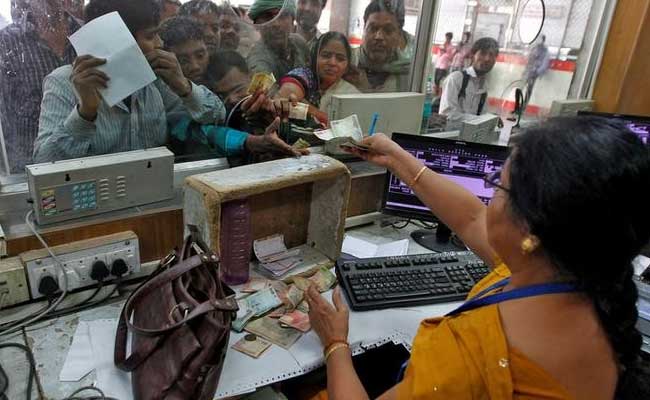 With the shock demonetisation move in the middle of marriage and sowing seasons causing hardships, the government today eased restrictions on cash withdrawal by farmers and families with upcoming weddings but more than halved the limit at Rs 2,000 for exchange.
Economic Affairs Secretary Shaktikanta Das said now families preparing for a wedding can withdraw up to Rs 2.50 lakh from bank account giving PAN details and self declaration.
" One member of the family, be it father or mother can withdraw upto Rs 2.5 lakh from the bank account which are KYC compliant." he said.
"The government has decided to permit farmers to draw up to Rs. 25,000 per week against crop loans sanctioned and credited to their accounts," he added.
Govt has decided that time limit in crop insurance premium cases will be extended by 15 days, he said.
The limit for swapping notes at banks has also been reduced from Rs. 4,500 to Rs. 2,000 for each person.
"For over the counter exchange of old Rs 500/1000 notes, with effect from Nov 18, Rs 4,500 limit will be reduced to Rs 2000," he added.
Das also announced that central goernment epmloyees can draw advance salary up to Rs 10,000.
"Central govt employees up to group C can draw salary advance up to Rs 10,000 in cash that'll be adjusted against their Nov salaries," he said.
The government's sudden decision to pull out Rs. 500 and Rs. 1,000 notes from circulation has driven people to wait for hours at banks and ATMs for cash.