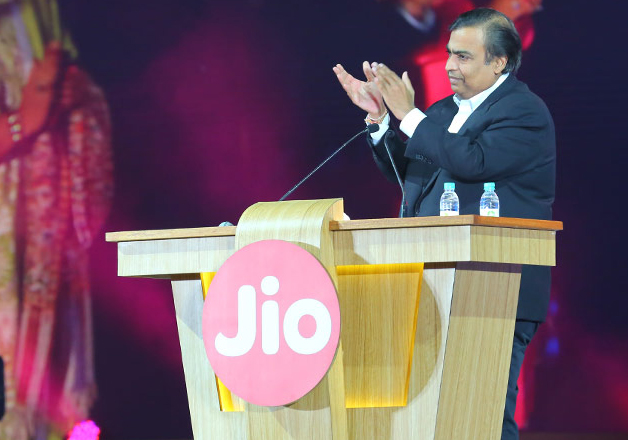 Aimed at extending its consumer base and shoot up volumes, Reliance Jio Infocomm's welcome 4G offer for three months, which is applicable on selected phones, may be extended beyond January 1, 2017.
Analysts said that the company needs to garner 75crore to 80crore subscribers, who spend an average of Rs 180 a month on mobile bills, over the next 2-3 years to hit break-even.
Industry insiders and analysts predict that Bharti Airtel, Vodafone and Idea Cellular will slash their rates to respond to the enticing tariffs that Jio is offering. This is another factor why the 4G entrant company may extend its free services beyond January 1 next year.
According to reports, on the first day of Reliance Jio's commercial launch, crowds thronged to outlets to get their 4G SIM cards and avail the free offer. However, may of them returned empty handed due to shortage of stock and activation issues.
An extension of the free offer, which has already created a turmoil in the industry, will obviously cause further pain to top telecos Bharti Airtel, Vodafone India and Idea Cellular which are already struggling to retain their customer base.
Reliance Jio, the telecom offering from Mukesh Ambani, had last week announced to offer the world's cheapest data.
Disclosing the prices of what's being set up as the country's largest 4G network, he had said that 'Jio will not charge users at all for voice calls' and will provide data - just Rs 50 per GB, a fifth of what mobile phone users have been paying so far.
For customers who use more than 75GB, the price will slide further to Rs 25 per GB.
The company had said that starting September 5, users will be able to sample all Jio services, including its library of movies and music for free. The offer ends on December 31. There are other incentives as well, especially for higher-end users and students. This apart, Reliance Jio is deploying wi-fi hotspots at key locations nationwide.
The telecom venture led by Ambani had launched services for its employees late December and later extended them to their families and friends, taking the overall consumer base to a little over 5 lakh.
Reports said that Jio is unlikely to contribute significantly to Reliance profits anytime soon, but is hugely significant for its future.
Two-thirds of India's 130 crore population have no access to Internet and Jio hopes to capture 10 crore users - nearly half of India's current smartphone users - within a year of launch.