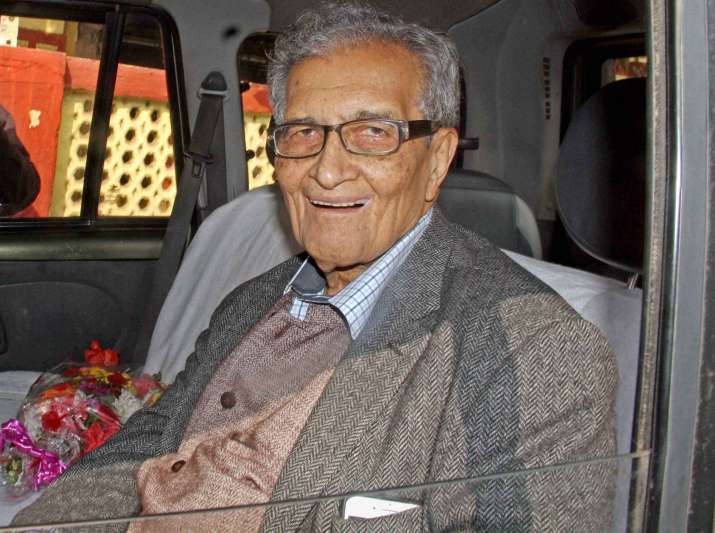 A day after being ranked as the world's third worst airlines in terms of on-time performance, national carrier Air India today tweeted a note from Nobel laureate Amartya Sen in which he praised the airlines for their "wonderful service" and "great care". 
"Many thanks indeed for wonderful service and great care! I'm most grateful - and also very impressed. Best wishes and warm regards," read Sen's note tweeted by Air India. 
It appears that Sen travelled this year from New Delhi to London Heathrow on flight AI111.
#AI is honoured with the words of appreciation from #Noble Laureate #AmartyaSen for travel on #AI111. Hope to see you on board again. pic.twitter.com/NyNl1loa9i

— Air India (@airindiain) January 10, 2017
The tweet follows Air India rejecting the results of the FlightStats report and even casting aspersions on its findings. 
"Disagree with report, seems it is fabricated," Air India had tweeted in response to the rankings.
Air India, which is staying afloat on a ten-year long bailout package worth over Rs 30,000 crore, posted an operating profit of Rs 105 crore in the last fiscal. This was the first time in a decade that the embattled carrier turned operationally profitable.
However, in the first two quarters of the current financial year (2016-17), the airline reported operational losses, raising concerns about its financial stability.
Its cumulative losses stood at over Rs 700 crore for the six months ended September 2016.
The Rs 30,231 crore bailout package was extended by the previous UPA government in 2012 apart from equity support for payment of principal/interest of the non-convertible debentures. Air India's total borrowings stood at Rs 46,570,35 crore as on September 30, 2016.