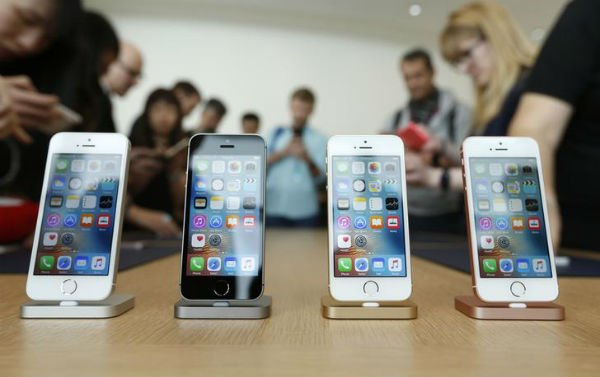 New Delhi: Apple has increased the prices of its currently available models in India. This step has been taken as the company's new device iPhone SE got poor response and managed to sell only a few thousand units. This is for the first time that Apple has taken such step in its smartphones lineup.
According to the report by ET, iPhone 5S, iPhone 6 & iPhone 6S have received a price hike from 19% to 29%.
The 4-inch iPhone SE made its debut at Rs 39,000 while the similar specced iPhone 6 is available at Rs 31,000 and 6S at Rs 40,500. After the price rise the iPhone 6 costs Rs 40,000 and 6S will be available for Rs 48,000.
Also read: Microsoft, Google sign pact; will not sue each other anymore
Also, the iPhone 5S has been made costlier by 22% to nearly Rs 22,000, which was earlier available at Rs 18,000.
Apple has also come out with corporate offers and EMI plans to push sales for the new iPhone SE.
The report suggests that the problem for SE in India is the small screen size. Users are buying larger screen-sized phones, even at lower-end of the market.
The smartphone giant has been selling their phones at higher prices but last year was the first time iPhones were sold at a relatively less price. The iPhone 5S was one of the top selling devices in the last few months and was priced at Rs 18000 allowing customers to move to the iOS ecosystem.