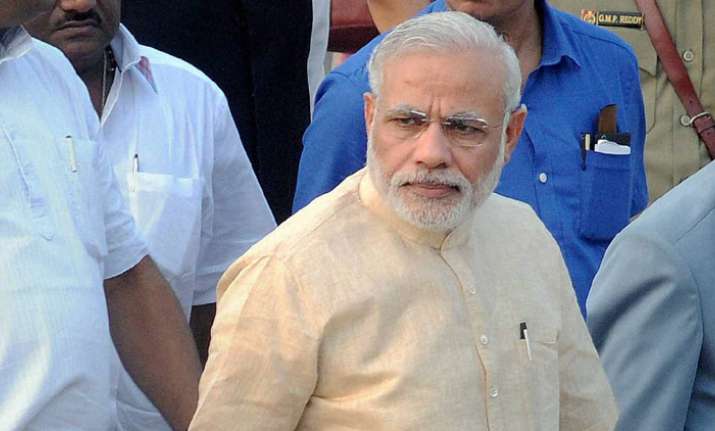 Amid disappointment in India, Prime Minister Narendra Modi today asked top officials in states and at the Centre to study the latest World Bank report which has ranked the country at 130th place out of 190 nations in 'Ease of Doing Business' and asked them to analyze areas requiring reforms and improvement.
He referred to the World Bank's report on 'Ease of Doing Business' during his monthly meeting of PRAGATI (Pro-Active Governance and Timely Implementation), an ICT-based platform where he interacts directly with top officials of states to discuss implementation of programmes and schemes.
While talking about various reforms, Modi said those should extend to all departments of the government.
"Mentioning the World Bank s latest Report on Ease of Doing Business, the Prime Minister asked all Chief Secretaries and all Secretaries of the Government of India to study the report, and analyze the potential areas where there is scope for improvement in their respective departments and states," a PMO statement said.
Modi asked for a report from all concerned in this regard within a month and asked the Cabinet Secretary to review the same thereafter, the statement added.
His remarks came amid disappointment in India over the country's low ranking, with Commerce and Industry Minister Nirmala Sitharaman saying the efforts and reforms undertaken by the Centre and states have not been adequately captured.
In the World Bank's latest 'Doing Business' 2017 report, India's place remained unchanged from last year's original ranking of 130 among the 190 economies that were assessed on various parameters. But the last year's ranking has been revised to 131 from which the country has improved its place by one spot.