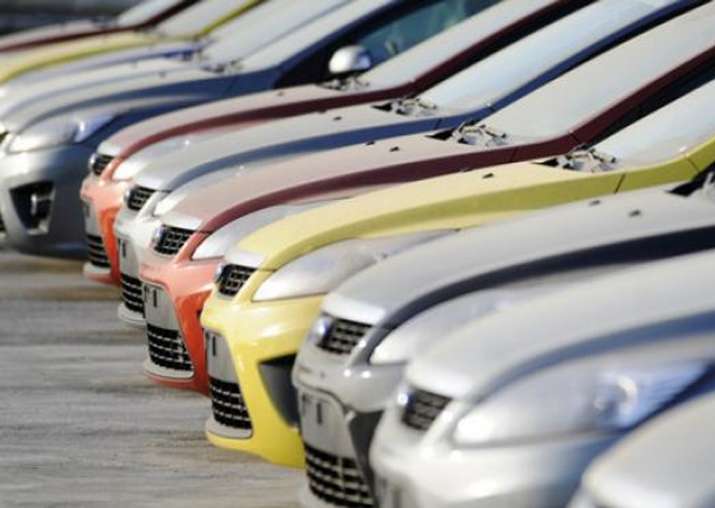 Passenger vehicles declined over 11 per cent in June, the sharpest since March 2013, as dealers avoided buying fresh stocks from manufacturing companies due to apprehensions regarding the implementation of the Goods and Services Tax (GST) regime which came into force on July 1. According to data released by the Society of Indian Automobile Manufacturers (SIAM), passenger vehicle sales declined by 11.21 per cent to 1,98,399 units in June from 2,23,454 units in the same month last year.
Car sales were down 11.24 per cent to 1,36,895 units as against 1,54,237 units in June last year. It was the steepest fall in 49 months, since May 2013, when car sales had fallen by 11.7 per cent.
Although passenger vehicle sales have been growing continuously since January after recovering from demonetisation, the decline witnessed in June was the steepest fall in passenger vehicle sales in 51 months, since March 2013, when sales fell by 13.01 per cent. 
"Rationalisation of stock happened at both dealers and manufacturers during the month. We expect it to be just one month kind of a thing," SIAM Director General Vishnu Mathur said.
Dealers were more focused on liquidating stocks rather than picking up fresh units during the month to avoid transitional loss, he added. During the January-April quarter, passenger vehicle sales rose by 4.38 per cent to 7,27,658 units. Domestic cars saw an increase of 3.89 per cent during the quarter. "After demonetisation last year, GST impact was one-of-a -kind of situation. We expect to come out of it soon as people have now come to know about the taxes, rates," SIAM Deputy Director General Sugato Sen said.     
Hit by demonetisation, passenger vehicle sales had fallen by 1.36 per cent to 2,27,824 units in December 2016 from 2,30,959 units in the year-ago month. When asked if SIAM would revise its growth forecast for the ongoing fiscal for passenger vehicles, considering the GST impact, Sen said the industry body hasn't looked at the matter yet. "We would like to track the market for next few months before committing anything," he said.     
SIAM has given a outlook of 7-9 per cent growth in the passenger vehicle segment for the current fiscal. Last month, market leader Maruti Suzuki India continued its domination in the domestic passenger vehicle space by selling 93,057 units, representing a growth of 1 per cent.     
Rival Hyundai Motor India sold 37,562 units with a decline of 5.64 per cent followed by home-grown Mahindra & Mahindra at the third spot with 16,169 units, down 5.27 per cent. Tata Motors dispatched 13,148 units, down 12.19 per cent, while Honda Cars sold 12,804 units during the month, up 12.25 per cent. In the two wheeler segment, sales in June rose 4 per cent to 1,527,049 units as compared to 1,468,263 units in the year-ago month.     
Two-wheeler sales up by 2.18 pc
Motorcycle sales last month rose 2.18 per cent to 964,269 units as against 943,706 units a year earlier. "Rise in rural income and prospects of a good monsoon are driving motorcycle sales," Sen said.   
Market leader Hero MotoCorp sold 5,37,187 units during June as compared to 4,77,540 in the same month previous fiscal, up 12.49 per cent. Honda Motorcycle and Scooter India (HMSI) sold 1,45,358 units last month as against 1,42,618 units in the same period of the previous fiscal, a growth of 1.92 per cent. Bajaj Auto posted sales of 1,08,109 units as against 1,68,625 units in June 2016, down 35.88 per cent.     
Scooter sales in June were at 4,97,478 units compared to 4,49,807 units in the previous fiscal, up 24.02 per cent. Segment leader HMSI posted sales of 2,71,007 units during the month as against 2,65,361 in June 2016, up 2.12 per cent. Chennai-based TVS Motor Co posted a growth of 33.99 per cent in its domestic scooter sales at 86,296 units compared to 64,403 units sold in June 2016.
With PTI Inputs