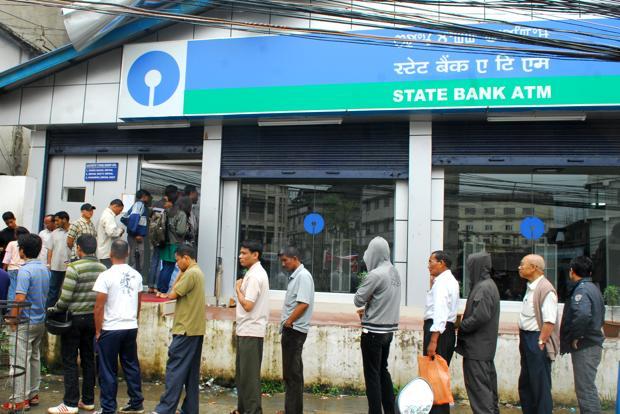 The State Bank of India's (SBI) announcement of its move to levy charges on all cash withdrawals from its ATMs starting June has led to a huge hue and cry in the southern state of Kerala.
As per the bank's new order, every cash withdrawal from the bank's ATM by a customer will attract a charge of Rs 25. The order further states that charges would also be levied for exchange of old and sullied notes above Rs 5,000.
"This is outrageous and the central government is cheating the people. Ever since the demonetisation began, the Centre has been bullying people. This is going to be taken up in and out of parliament very strongly," said CPI-M Lok Sabha member M.B. Rajesh.
Also Read: No spike in bad loans after merger, says SBI chief Arundhati Bhattacharya
Popular film personality Shobi Thilakan called it an "anti-people policy of the Centre".
"The SBI has turned out to be worse than the local money lenders and is out to fleece the common man. There has to be a public outcry against this new policy," said Thilakan.
Customers spotted in front of an SBI ATM here also expressed anger.
"The Centre has cheated people and it has to be seen from the perspective that they did this very tactfully because Kerala's own bank (State Bank of Travancore) has been merged with the SBI. The people who banked with SBT have now become SBI customers and now they are at the receiving end," said a retired teacher, after withdrawing money from the ATM.
Another angry SBI customer from Kottayam said barring the lone Bharatiya Janata Party (BJP) legislator in the 141 member Kerala assembly, all others strongly opposed the merger and passed a resolution to this effect.
"This was bound to happen and these are measures to pick the pockets poor people. We wish to know what the state BJP leaders have to say on this. There should be mass protest in Kerala against the SBI," said the angry SBI account holder.
Of the 880 SBT branches in Kerala, more than 400 were closed and at present there are over 800 SBI branches in the state.
(With IANS)