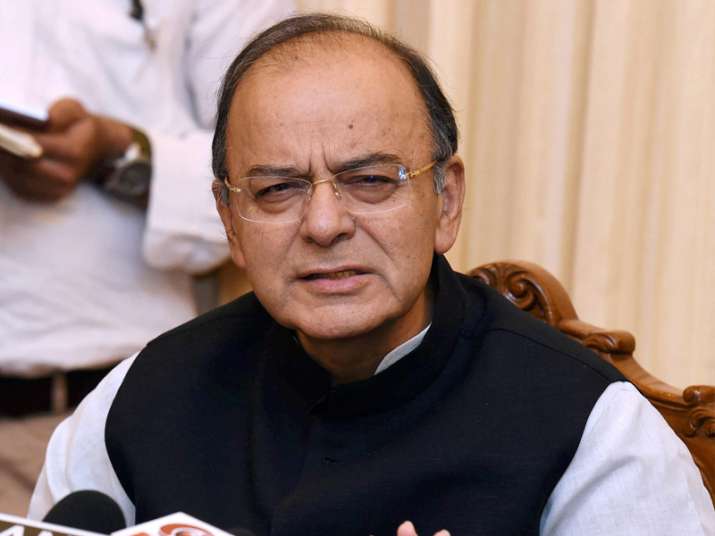 Union Finance Arun Jaitley today said that the government was open to the idea of releasing more funds for the recapitalistaion of public sector banks in order to improve their financial health. 
Jaitley, who is in Japan, said that the government was already re-assessing recapitalisation requirement of the banks.
"Where more funds are required from the government, we will be quite willing to look at that. But once the health of the banks improve, we have also announced that the government will be willing to bring down its equity in the banks to 52 per cent and that can be used for banks' recapitalisation," Jaitley said.
For current fiscal, the government has allocated Rs 10,000 crore for recapitalisation of non-performing assets. In 2015-16 and 2016-17, the government had allocated a total of Rs 50,000 crore (Rs 25,000 crore each) for the purpose. 
Jaitley said that another Rs 10,000 crore will be infused next fiscal. 
Expressing hope that the NPA crisis, that has hit the sector very badly, will be resolved as the government has taken several crucial steps to tackle the rising issue of bad loans.
"I do hope, with this new system in place, resolution of lot of stressed assets in India would take place," Jaitley said.
The RBI had recently made substantial changes in the norms for dealing with stressed loans and warned banks they will be penalised for missing NPA resolution timelines. 
The RBI's move comes after the government notified an ordinance empowering the central bank to issue directions to banks to initiate insolvency resolution process in case of a default under the Insolvency and Bankruptcy Code (IBC), 2016. 
The RBI, through a notification, eased the decision making process in the Joint Lenders' Forum (JLF) and Corrective Action Plan (CAP) under the 'Framework for Revitalising Distressed Assets in the Economy'.
"We were trying over the last few years to address this problem, and about three days ago, we empowered the central bank to take certain precipitative action in relation to resolving the issue of stressed asset itself," Jaitley said.