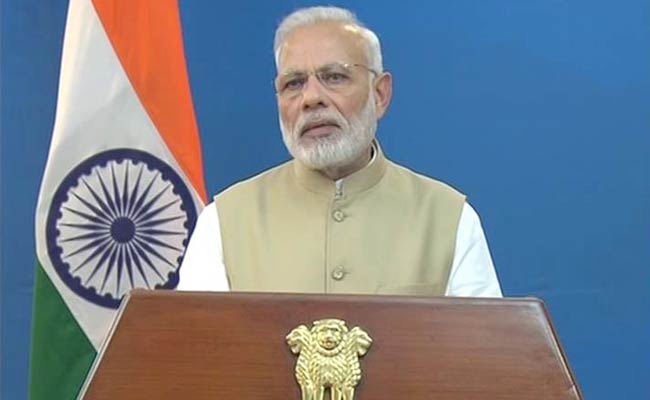 Only six people were privy to Prime Minister Narendra Modi's plan to demonetise currency notes of Rs 500 and Rs 1000 denominations.
According to a report by news agency 'Reuters', the Prime Minister's trusted bureaucrat Hasmukh Adhia and five others privy to the plan were sworn to utmost secrecy and they were supported by a young team of researchers working in two rooms at PM Modi's official residence in New Delhi. 
It was this team that did all the research on 'demonetisation' and provided all data-based inputs to the Prime Minister.
"I have done all the research and, if it fails, then I am to blame," the report quotes PM Modi as saying during the cabinet meeting on November 8 shortly before the move was announced.
The entire campaign was supervised by 58-year-old  Hasmukh Adhia, a top Finance Ministry official, who served as principal secretary to Modi from 2003-06 when he was chief minister of Gujarat. 
The report says that during this period, Adhia had  established a relationship of trust with his boss and it was he who introduced Narendra Modi to yoga.

 

Adhia was appointed as Revenue Secretary in the Ministry of Finance in September 2015.
The report further adds that though Adhia's formal reporting was to Finance Minister Arun Jaitly, he had a direct line to PM Modi and that they would speak in their native Gujarati when they met to discuss issues in depth. 
On November 8, immediately after Prime Minister's address to the nation, Adhia tweeted, "This is the biggest and the boldest step by the Government for containing black money." 
Quoting a close aid of PM Modi, the report says that for more than a year, Modi commissioned research from officials at the Finance ministry, the central bank and think-tanks on how to advance his fight against black money.
He demanded answers to questions such as: How quickly India could print new banknotes; how to distribute them; would state banks benefit if they received a rush of new deposits; and who would gain from demonetisation? 
Under Adhia's supervision, the team of researchers assembled and modelled the findings in what was, for it, a theoretical exercise. 
The team of researchers was made up of young experts in data and financial analysis; some of whom ran Modi's social media accounts and a smartphone app that he used to solicit public feedback.

 

The reports quotes a person, with direct knowledge of the plan, as saying that the original plan was to announce 'demonetisation' on around November 18 but the feat of possible leak forced the PM to make early announcement.
"The plan was to introduce it around Nov. 18, but there was a clear sign that it could get leaked,"  he told Reuters on the condition on anonymity.