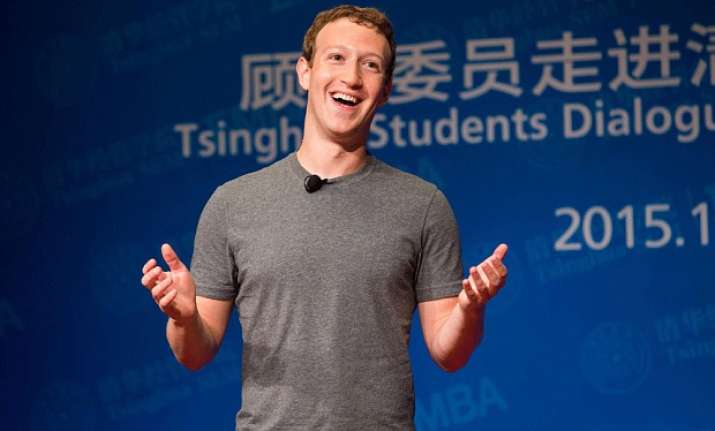 New Delhi/California: If you thought Facebook chief executive Mark Zuckerberg's famous $1 (Rs 66) annual salary was resulting in a windfall for the company he owns, think again. Besides the stocks he owns in Facebook that make him the billionaire that he is, a sizable chunk of the company's spend goes towards Zuckerberg's "overall security program".
In a regulatory filing dated April 27, Facebook has revealed that it spent more than $16 million (a little over Rs 106 crore) in the past five years on private air travel and other aspects of Zuckerberg's "overall security program," which includes the personnel and equipment to secure his homes. Facebook's filings with the SEC term these expenses under "all other compensation", said a repotr in Quartz.
The amount stands out among other tech tycoons like Larry Ellison (Oracle) and Jeff Bezos (Amazon). As per a report by Footnoted, a service that analyzes SEC filings, Oracle paid $1.5 million (around Rs 10.4 crore) to secure Ellison's home in 2015. Amazon paid $1.6 million (Rs 10.4 crore) for Jeff Bezos's security the same year.
Facebook's disclosure to the regulator too was not easy to come and the SEC had to press the company to disclose its detailed security costs last year after the company only provided costs related to Zuckerberg's air travel.
The basis behind Facebook's insistence on not sharing the tech giant's security costs was that the measures weren't put in place for his convenience and thus did not fall under rules governing the disclosure of executive perks.
As per the filings, Facebook paid $5 million (Rs 33.2 crore) for Zuckerberg's security and private air travel last year, down from $6.2 million (Rs 41.2 crore) in 2014.
"He is synonymous with Facebook and, as a result, malicious and negative sentiment regarding the Company or its products is directly associated with, and often transferred to, Mr. Zuckerberg," company lawyers wrote to the SEC. "Mr. Zuckerberg has had to frequently travel… in support of the Company's mission to make the world more open and connected, which has elevated such safety risks."
The filings further reveal that Zuckerberg owns a Palo Alto home as well as the four properties surrounding it. He also owns a parcel of land in Hawaii.
Zuckerberg's number-two, chief operating officer Sheryl Sandberg, was granted permission to have security measures paid for by the company in 2013, according to the filings. But she didn't make use of those measures until two years later.
The company paid $1.25 million for security for Sandberg for the first time last year.