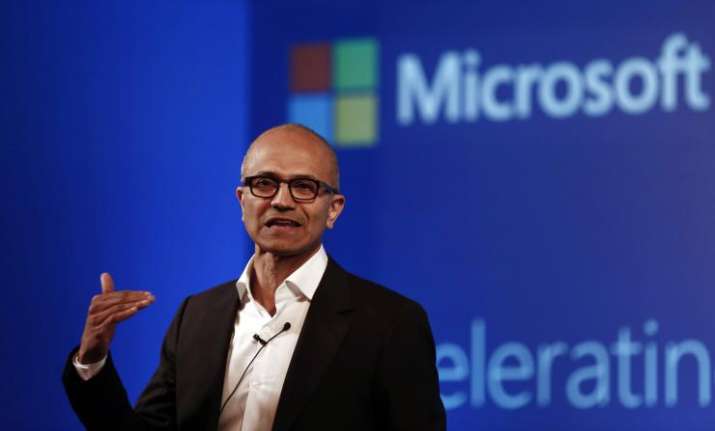 New Delhi: Siddaramaiah Karnataka Chief Minister and Satya Nadella Microsoft CEO had meeting at the Taj Palace hotel in New Delhi on September 29, 2014. Many of the CM's closest assistants were not informed about the meeting, and Microsoft made it clear to those present should not discuss the matter or leak.
Microsoft was planning a huge new campus involving an investment of $1billion in five years. The idea was to merge many of its India operations in that campus and provide for major growth. The 30-minute meeting between Nadella and Siddaramaiah was seen by some as "almost" sealing the deal, though Microsoft still had to within tie up several loose ends.
"The meeting was kept a top secret, so much so that the item was not marked on Nadella's calendar and nor were the minutes of the meeting recorded. They didn't want to leave any trail behind. Rightly so because the stakes were very high, given that the proposed investment opportunity was $1 billion and with the potential to create 5,000-7,000 jobs," said a source to a leading daily.
Nadella was then just seven months into his job as CEO and was scripting a story for Microsoft, reforming the company. It has been over a year, and there's no word on the campus and the company has denied commenting on the story.
In India, Microsoft has its biggest presence in Hyderabad. Microsoft also has a development centre in Bengaluru, which is a global technical support centre and Microsoft Ventures and some of these are in different locations. Microsoft also has offices in 10 cities in India with employs of almost 7,000 people.