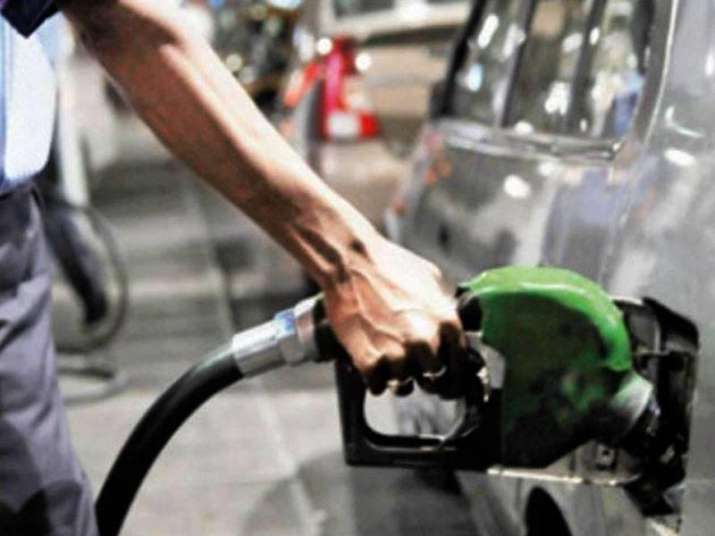 On eof the basic tenets conveyed by the government while making a shift from the fortnightly revision of fuel prices to the dynamic pricing model of daily price revision was transparency. Starting midnight June 16, India moved to a system wherein petrol and diesel prices changed daily, instead of every 15 days. The decision was meant to ensure that consumers benefit from any reduction in international oil prices and are protected from sudden hikes by spreading them in small doses.
The crucial difference that the government said it would bring about was transparency in pricing. Two months on, consumers have been left wondering whether the model was to somehow shield the hole in their pocket that was about to come. For, post June 16 when the shift to the daily price revision method was made, prices have shot up by over Rs 7 per litre for petrol and Rs 5 per litre of diesel in Delhi.
Before delving into the probable reasons for the sharp hike, the highest since August 2014, here is how the prices have moved in the past two and a half months or so.
Petrol prices
Price of a litre of petrol stood at Rs 65.48 per in Delhi on June 17, the day dynamic pricing method came into effect. It went down to Rs 63.09 till July 1. The next fortnight saw prices drop and stood at Rs 63.17 per litre in Delhi on July 3. Since then, the trend has only been upward. Prices shot to Rs 70.28 per litre on September 11 and today costs 10 paise higher at Rs 70.38 per litre in the national capital.
In Mumbai, while the petrol price was Rs 76.75 on June 16 and Rs 74.3 on July 1, it is within touching distance of the Rs 80 mark. The cost of a litre of petrol in Mumbai was Rs 79.41 as on September 11 and seven paise higher at Rs 79.48 per litre today. The cost in cities like Kolkata and Bengaluru have also seen similar rise.
Diesel prices
The cost of diesel has also followed a similar trend. A litre of diesel cost Rs 54.49 in Delhi on June 16 and declined to Rs 53.51 on July 3. Since then it has shot up over Rs 3 to cost Rs 58.60 per litre on September 11 and 12 paise costlier at Rs 58.72 per litre today.
In Mumbai, the cost of diesel was Rs 59.95 per litre on June 16 and Rs 58.83 per litre a fortnight later. However, it shot to Rs 62.24 per litre on September 11 and is trading at Rs 62.37 per litre today.
Also Read: Daily revision of petrol and diesel prices across India starting June 16
Feeling the pinch?
For the common man, the only visible impact of the daily price revision was that it became tough to tell which way the price was going. Daily changes made it difficult to keep track of prices and though avenues for checking daily revisions, exist, not many choose to go through it. So, this sharp hike in petrol and diesel prices over the past few months could come as a jolt to many.
If this doesn't pinch you enough, there's more.
An analysis of official figures put out by state-run Indian Oil, the largest Oil Marketing Company in India, throws up some interesting figures. Data with respect to the price of crude oil since June and the daily revision in fuel prices shows that prices of retail fuel have overtaken the price change in crude oil in the last two months or so.
Data shows that between July 1 and September 12, 2017, prices of petrol and diesel in Delhi rose from Rs 63.09 per litre to Rs 70.38 per litre today. The price of diesel has risen from Rs 53.33 per litre on July 1 to Rs 58.72 per litre today. This corresponds to an increase of 11.55 per cent in the price of petrol and 10.1 per cent for diesel.
On the other hand, the international crude oil price of Indian basket as on September 8 was Rs. 3424.94 per bbl as compared to Rs 3,114.44 on June 16, corresponding to an increase of around 10 per cent. The increase in retail price, therefore clearly exceeds the price of imported crude oil.
If you look at the data till September 1, the price increase in crude oil imported by India corresponds to just 3.4 per cent, indicating that the price of retail petrol rose by over three times since June 16, while the diesel price increased twofold during the same period.
Where does the money go?
The trend in prices of retail fuel and the import price of crude oil for India indicate that a missing link. This, experts say, suggest a new mechanism being deployed by the OMC to shore up their margins. A report by VC Circle makes some interesting observations in this regard.
It cites the price break up of petrol in Delhi on June 17 furnished by Indian Oil. The data shows that Indian Oil was paying refineries Rs 24.89 for every litre of petrol and charging its dealers Rs 27.33, netting a 9.8 per cent margin on the ex-refinery cost price.
We looked at data for September 12 and here's what we found. According to the data furnished by the state-run OMC, it paid refineries Rs 26.65 per litre of petrol and was charging its dealers Rs 30.70 per litre. The difference shows a 15.19 per cent margin that Indian Oil is pocketing.
Are OMCs playing devil here?
Not exactly, although their margins have gone up since the daily price revision method was introduced. However, it has also increased the commission it pays to dealers. The bigger factor, however, is the tax component that state and central governments levy on OMCs. As per current standards, these taxes make up for about 57 per cent of the price of a litre of retail fuel. On September 2, the government ruled out cutting taxes on petrol and diesel.
Petrol, diesel, natural gas and aviation turbine fuel have been kept out of the Goods and Services Tax (GST) regime.
Double whammy for consumers
While petrol and diesel price continues to burn a hole in consumers' pockets, the hike in price of LPG cylinders has made household budgets even tighter. Effective September 1, domestic cooking gas or Liquified Petroleum Gas prices in the country were hiked by 14 per cent.
The price of a domestic 14.2 kg LPG cylinder was hiked by Rs. 73.50 per cylinder in Delhi. The revised price of a cylinder will be Rs. 597.50 for September this year. The price of a 14.2 kg domestic cylinder for August this year was Rs. 524 in Delhi.
Petrol politics
Rise in prices of petrol and diesel have traditionally made potent ground for political bashing. Considering the direct and immediate impact such prices have on the daily lives of common folk, it makes for ideal political one-upmanship.
A look back to before the Narendra Modi-led government came to power will put this in better perspective. The Congress was often at the receiving end in the run up to the 2014 polls for increase in petrol prices. The constant comparison was that petrol was sold at Rs 33 per litre in 2004, and in 2014 was being sold at Rs 81 (145 per cent increase).
While the retail prices of petrol and diesel dropped in late 2014, the drop was in no way comparable with the drop in price of India's crude oil basket. Once again in 2015-16, when crude prices dropped precipitously, diesel and petrol retail prices held firm.
In May 2014, days after the Modi government surged to power with a thumping majority, the price of petrol stood at Rs 71.41 when international oil was at $106.85 per barrel. Today it costs Rs 70.38 per litre in Delhi, when the price of Indian basket of crude oil stands at US$ 53.63 per barrel.
The difference can be attributed to the fact that the government is not opting for the subsidy route to decrease the consumers' pain. Instead, it has conveyed that the benefit from lower crude oil prices will instead be used to control losses at OMCs. Whether the state-run oil companies actually manage to to do so is something that we will need to watch out for.
For the moment, petrol and diesel prices prevailing in India are among the costliest in Southeast Asian countries.
You can draw your own inferences!