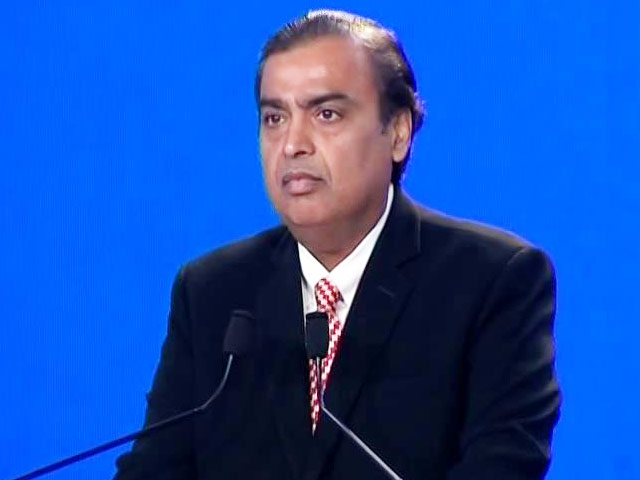 The much-awaited Jio 4G VoLTE feature phone is launched today at the 40th Annual General Meeting (AGM) of Reliance in Mumbai. The Reliance AGM has begun at 11 AM. According to some media reports, the most talked about Jio 4G feature phone could be offered for price as low as Rs 500. Reliance Industry will livestream the event at YouTube channel. According to reports, Jio's feature phone will most probably be the cheapest one in the market till date which has the potential of stirring the feature phone sector.
Reliance Industries Chairman Mukesh Ambani will give his annual update during the AGM. He will explain how the various companies of the group are faring. However, all eyes will be on the latter part of his  speech where he is expected to make  Jio feature phone related announcement. Reliance had launched a few 4G VoLTE smartphones in the past under its LYF brand. However, the handsets could not create a market for itself and failed to gain much popularity. 
Reliance AGM, Mukesh Ambani Launched Reliance JioPhone (4G VoLTE feature phone):
* Jio is a young organization and Akash and Isha, our Directors, both 25, lead a large contingent of highly talented professionals. I want to publicly thank all Jio employees and applaud their contribution to our company, and our nation: Mukesh Ambani
* JioPhone will make the 2G feature phone obsolete. With this, I am sure Jio will set a new world record.
* From last quarter of 2017, all JioPhones will be made in India. We are targeting to have 5 million JioPhones a week.
* To protect against misuse of the free JioPhone offer we plan to collect a fully refundable, one-time, security deposit of Rs 1,500 with every JioPhone.
* Today, I am delighted to announce that JioPhone will be available to all Indians for an effective price of – Rs 0.
* But that's not all. There is ONE MORE THING. You may want to know how much the JioPhone will cost.
* If these users were to consume a similar quantity of data on other operator's network, they would spend Rs 4,000 – 5,000 per month Jio will provide this at ONLY Rs 153 per month, that is one-thirtieth, 3% of the existing price.
* Jio will give them access to UNLIMITED DATA on the JioPhone.
* Voice will ALWAYS be free on JioPhone, said the Reliance Industries chairman Mukesh Ambani
* Today, Jio is going to reinvent the conventional feature phone. Let me introduce India ka Intelligent SmartPhone: Mukesh Ambani
* It took 25 years for our competitors to build 2G network. Jio will have created a larger 4G network in just 3 years. In the next 12 months, Jio services will cover 99% of our country's population.
* We shall achieve this in three ways – Connectivity, Data Affordability and Device Affordability.
* This digital disempowerment and unfairness must end. Jio is committing to end it today: Mukesh Ambani
* Mukesh Ambani: Reliance Jio allowed people to make voice calls free anywhere in India.