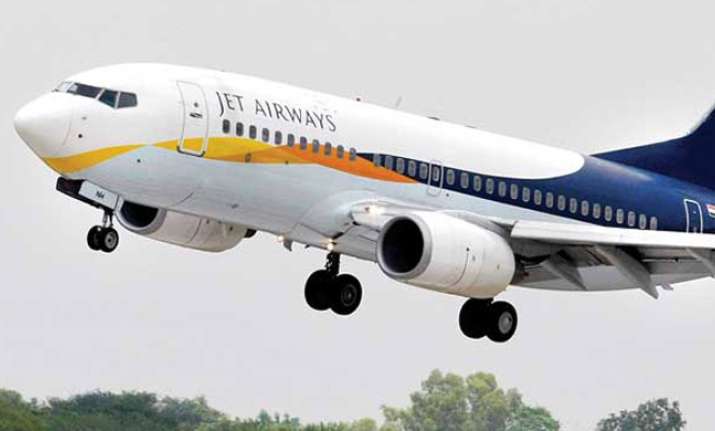 Jet Airways has asked many of its junior pilots to take 10 days off every month, a move that will result in up to 30 per cent pay cut, as part of cost

saving measures, sources said. In a letter sent out to many junior pilots, the airline said the decision is aimed at "balancing our cost structure," and those not agreeing to the revised terms have been asked to revert by July 31. 
"As an interim measure, we shall be offering you a Lifestyle Work Pattern which entails 10 days block off per month with the appropriate remuneration... This will be effective from August 1, 2017," as per the letter seen by PTI. Sources said the proposed arrangement would mean that a junior pilot would face up to 30 per cent reduction in salaries. The move is likely to impact more than 200 such pilots. 
The National Aviator's Guild (NAG), a union of Jet Airways pilots, would be taking up the matter with the management soon, sources added. 

"Certain developments in the market, including that of the Gulf region, as well as our continued efforts to enhance internal efficiencies, have resulted in the review of our network, fleet and crew utilisation," a Jet Airways spokesperson said. 
Consequently, as a proactive measure, the company has made interim alignments to its crew work patterns, which will be reviewed in future, in line with network growth, he said. According to the letter, the airline had to revisit its manpower requirements as it focuses on fleet and network rationalisation. 
"Your support and understanding will play a major contribution in preserving the health of the company and our position in the industry. We look forward to restoring your original work pattern in the near future," the letter said. In case the junior pilots did not want to accept the proposed terms and desire to seek alternate opportunities, they have been asked to revert by July 31, it added. The full service carrier, whose strategic partner is Etihad Airways, is also in discussions with a few foreign airlines and private equity players for raising funds. 
In April, Jet Airways informed its staff that it had decided to freeze increments for its staff in the current fiscal year and appealed to them to make "personal sacrifices".