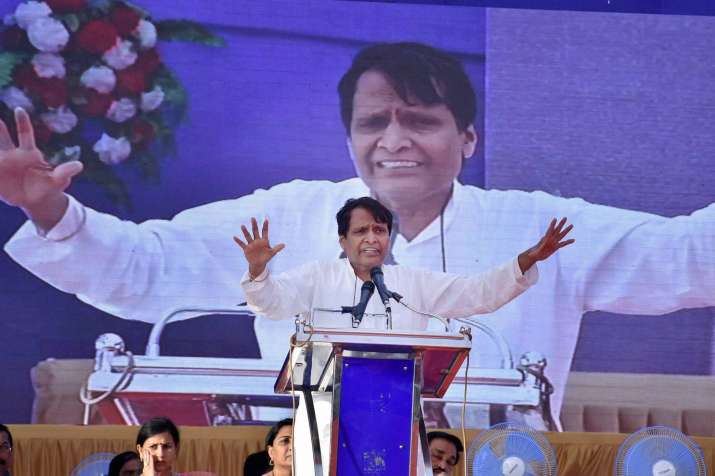 India today committed soft loans amounting to $340 million (Rs 34 crores) to Nepal for infrastructure projects.
Railways Minister Suresh Prabhu, who arrived here yesterday to attend the 'Nepal Infrastructure Summit 2017', signed a letter of exchange with Nepalese Minister for Physical Infrastructure and Planning Ramesh Lekhak in which India committed a bridge project and 15 road projects totaling  $340 million soft loans to Nepal.
Prabhu also called on Nepal's President Bidya Devi Bhandari at Rastrapati Bhawan here and discussed key issues in the bilateral relations.
During the meeting, the two leaders discussed bilateral relations, according to a press release issued by the President's office.
Prabhu is in Nepal to attend 'Nepal Infrastructure Summit 2017' that is being organised by the Confederation of Nepalese Industries (CNI) in association with the Nepal government and Youth Community for Nepalese Contractors (YCNC) to be held between February 19-20.
The minister, who is the guest of honour and keynote speaker at the summit, said the infrastructure meet would be pivotal for accelerating Nepal's economic growth at a time when the country is striving to graduate to the league of developing nations.
Prabhu also held talks with Nepalese minister Lekhak on various areas of bilateral cooperation.
They discussed effective implementation of past agreed upon development projects, India's commitment toward expansion of postal services, development and expansion of railway line in Nepal and expediting construction of other ongoing projects.
Lekhak expressed hope that India would continue its support to Nepal's infrastructure development activities.
Prabhu said India wants to develop good neighbourly relations with Nepal and would continue its support and cooperation to the country.