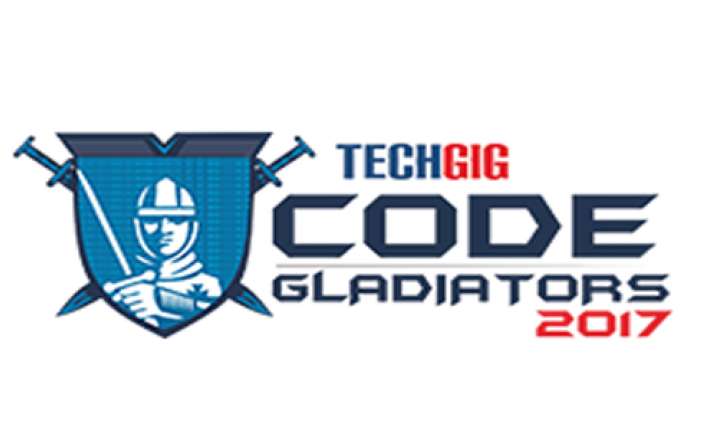 In a development that shatters the myth around coding being a domain exclusive to the male species, there has been a significant increase in the number of women participants at the TechGig Code Gladiators 2017, with 47,000 women coders taking part in the mega tech event.

 

Of these, 29,000 completed some of the toughest challenges and cleared the first round, marking a whopping 148 per cent increase from last year, where about 11,000 women coders were able to clear the first round. What is even more encouraging is that compared to 42 last year, the 2017 ensemble saw 130 women score above 90 per cent in the first round.

 

"We are proud that Indian women coders are showing the world how inclusivity can be achieved in the Tech industry. Code Gladiators has become an institution in India, and we are delighted to be able to provide top coders such platforms to benchmark themselves against the best in the country and showcase their skills to the world." said Ramathreya Krishnamurthi, Business Head, TechGig.com.

 

With the preliminary and semi-finals over, the best coders and techies from across India will now be converging for the Grand Finale in Bangalore from June 7-9 to meet, network and compete for top honours.

 

TechGig.com facilitated the recognition of women coders and celebrated their contributions to the IT sector by organising TechGig Geek Goddess, an annual coding event only for women, which was started in 2015 and happens every year.

 

In the TechGig Geek, not only do the ladies get an opportunity to assess themselves amongst the peers, they also get to learn from the experiences of top leaders. Here, top IT companies showcase their female talent and attract many others by hosting tech webinars, empowerment sessions, code contests, daily activities, fun trivia, Q&A sessions, videos and content.

 

Nilanjan Roy, Head of Strategy at Times Business Solutions, says, "TechGig is the harbinger of a paradigm change coming in the IT community. While female coders in India constitute around 20 per cent of the workforce, the percentage of women coders visiting TechGig is over 40 per cent – clearly showing that the Era of Geek Goddess is upon us."

 

TechGig.com is a culmination of everything related to technology, a platform exclusively for IT professionals to synergize, share, exchange ideas, facts and information as well as showcase their work and express their views on the vast repertoire that the IT industry encompasses.

 

Prizes for winners at this event go up to a whopping Rs 3 crore.