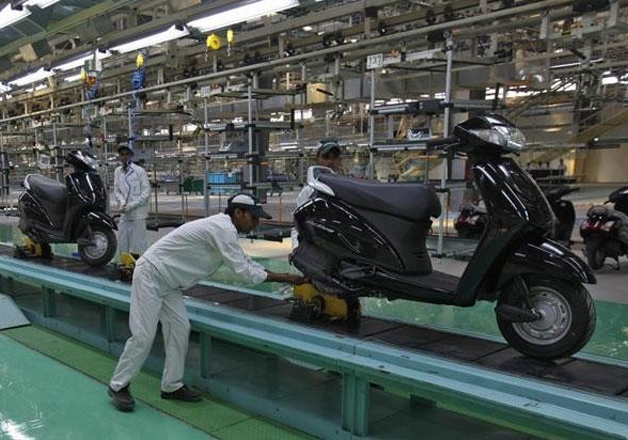 World's largest manufacturer of two wheelers, Honda Motorcycle and Scooter India Pvt Ltd (HMSI) has had a record sales of 4.5 lakh units in August.
According to the company, the August month sale also includes exports.
"We had 4.5 lakh record sales in August including exports. It is the highest ever achieved by Honda," HMSI Senior Vice President (Sales and Marketing) YS Guleria said on the sidelines of the SIAM 56th annual convention here.
The company now eyeing a 20 per cent growth in sales over the next two to three months of festive season, with a boost from rural markets and in the scooter category from the urban and semi-urban market, he said.
HMSI is building on its installed capacity in Gujarat and Bengaluru plants. By the end of September, the Gujarat plant will have a capacity of 12 lakh, Guleria said.
"In Bengaluru we are on the lines of having the biggest two-wheeler plant. We have three lines of six lakh capacity and the fourth line is under construction," he added.
The company is looking at taking its total installed capacity from the current 5.8 million to 6.4 million by June next year, he said.
In July, the company sold 4,53,844 lakh two wheelers. The impressive growth has also shown its effect in Honda's overall market share that has grown by 2 per cent and now stands at 27 per cent for domestic as well as export sales.
With IANS Inputs