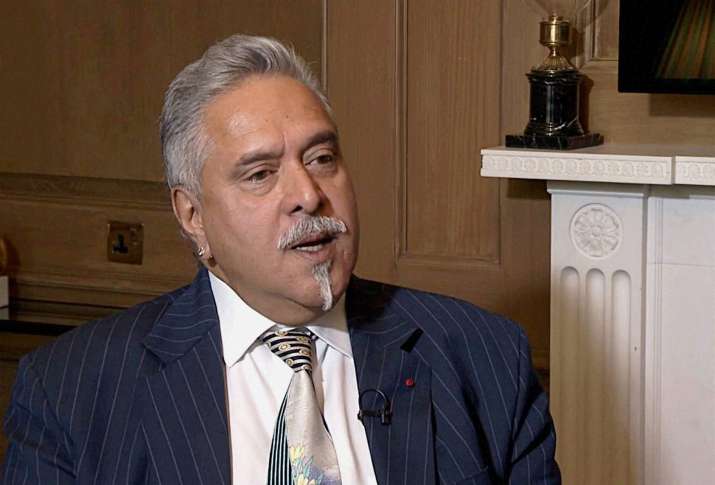 The hearing of the extradition case of absconding businessman Vijay Mallya began today in the Metropolitan Magistrates Court in London.
In the hearing, Britain's Crown Prosecution Service (CPS) will be arguing on behalf of India. An earlier hearing scheduled on May 13 was deferred by a month.
Ahead of the hearing, Mallya said that he was not eluding the court, adding that he had enough evidence to prove himself innocent. 
"I have nothing to say, I deny all allegations. I have not eluded any court," he said.
"I deny all allegations, I have enough evidence to prove my case in court," added Mallya. 
Mallya's son, Siddharth Mallya will also be attending the court hearing.
#WATCH I deny all allegations, I have enough evidence to prove my case in court,says Vijay Mallya on arrival in London court pic.twitter.com/n5U0sNHIhY

— ANI (@ANI) June 13, 2017
Talking about Mallya's extradition hearing, Minister of State of External Affairs VK Singh on Tuesday said that the process is not as easy as it seems.
Mallya, who is out on bail after being arrested in April by Scotland Yard on a warrant by India, owes as much as Rs 9,000 crore to Indian banks.
He was arrested April 18 after India made a formal extradition request for him on February 8. The 61-year-old chief of the now-defunct Kingfisher Airlines fled India last year in March and has been living in Britain, mostly, since then.
Last week, Mallya was booed with slogans of " chor, chor " by Indian cricket fans during the cricket match between India and South Africa at The Oval cricket ground in London. 
Earlier, he had caused a stir by his attendance of the India vs Pakistan match in BirminghamBSE 0.00 % after which he had declared on Twitter that he would be attending all India matches in the ongoing ICC Champions Trophy. 
If the District Judge rules in favour of extradition at the end of the trial, the UK home secretary must order Mallya's extradition within two months of the appropriate day. However, the case can go through a series of appeals before arriving at a conclusion. 
India and the UK have an Extradition Treaty, signed in 1992, but so far only one extradition has taken place under the arrangement - Samirbhai Vinubhai Patel, who was sent back to India last October to face trial in connection with his involvement in the post-Godhra riots of 2002. 
However, unlike Mallya, he had submitted to the extradition order without legal challenge.