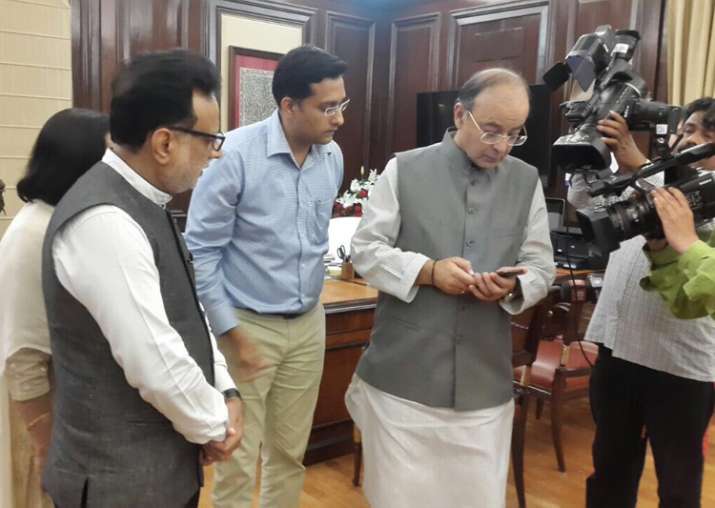 The GST Council on Monday hiked cess on cigarettes to take away the "windfall" manufacturers were reaping due to an anomaly that crept in after the GST rate fixation, Finance Minister Arun Jaitley said on Monday. While the peak Goods and Service Tax (GST) rate of 28 per cent stays and so does five per cent ad valorem cess on top of it, the fixed cess has been hiked between INR 485 and 792 per thousand sticks.
The increase in cess would bring in INR 5,000 crore of additional tax revenue which otherwise would have gone to the manufacturers, he said briefing reporters after the council held an emergency meeting through video conferencing.
The GST Council had in May fixed 28 per cent as the top rate for cigarettes. A 5 per cent ad valorem cess was levied on top of it and INR 1,591 per thousand sticks as fixed cess on both filter and non-filter cigarettes of not exceeding 65 mm length. The cess rate varied from INR 2,126 to INR 4,170 for cigarettes of different lengths.
But this rate was lower than the pre-GST tax incidence and the choice before manufacturers was either to pass on the lower taxes to consumers by way of cutting rates or pocketing the windfall.
The manufacturers chose the latter.
Jaitley said to correct this, the GST Council has raised the fixed cess by INR 485 to 792 per thousand sticks.
Consumer prices will, however, not change as the increased tax incidence would only take away the windfall profits the manufacturers were earning.
Jaitley also said the GST Council will meet in first week of August to review the progress of the implementation of GST, which was rolled out on July 1.