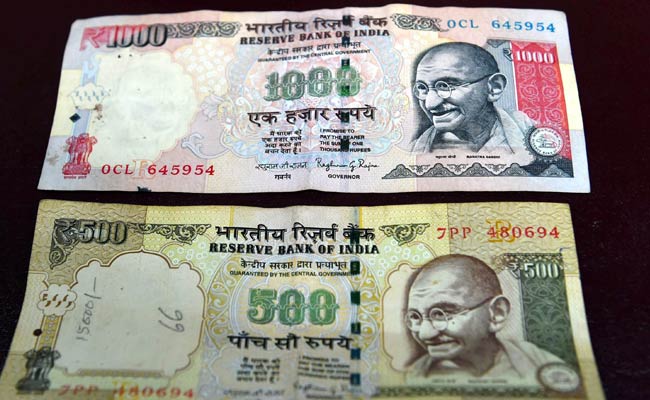 Under fire for scrapping the high denomination currency notes, the government today said the decision to discard Rs 500/1000 notes was taken on the recommendation of the Reserve Bank of India (RBI).
"It is not demonetisation. It is a wrong expression. Our government has only taken decision upon recommendation of Reserve bank of India who is authority to take decisions that notes of Rs 500 and Rs 1000 will not be a legal tender. It is not demonetisation in classical economic sense," Law and IT minister Ravi Shankar Prasad said.
Government scrapped acceptance of old Rs 500 and Rs 1000 notes from November 9 onward but allowed their payment for some essential services in limited manner.
The government re-negotiated double taxation treaties with Mauritius and Cyprus, and bankruptcy code was brought in. India also entered into an agreement with the US under FATCA.
"Then, provision under Income Tax was made to disclose black money and pay penalty, then voluntary disclosure income scheme was brought, then benami transaction rule was brought in. The decision of putting Rs 500 and Rs 1000 out of legal tender was last of these," Prasad said.
He said that country's economy has 12-13% cash component out of which Rs 500 and Rs 1000 account for 86%.
"Now this country is moving towards honesty and transparency let it move in that direction. Now it is our duty to bring India out of corruption taint," Prasad said.
The minister further said due to economic reforms government has saved Rs 36,000 crore by digitalising economic activities such as payment of subsidies and MGNREGA wages through direct cash benefit facilities on to the accounts of intended beneficiaries through Aadhaar.
(With PTI inputs)