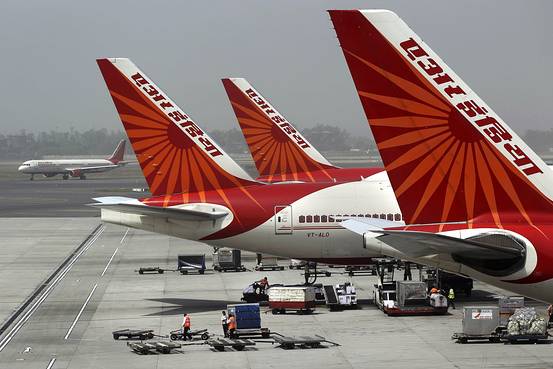 A plan to sell a 51 per cent stake in India's national carrier Air India is before the Prime Minister's Office, a media report citing unnamed persons in the know has said.
As per the report, the proposed sell-off is a bid to reverse the fortunes for the national carrier, which is ridden in heavy debts and has failed to register profits even once in the past decade.
A proposal to sell a 51 per cent stake in Air India including the revival of the airline within five years of the stake sale in under deliberation by the government, a Bloomberg report said today.
Citing people privy to the matter, the report says that presentations have been made before the Finance ministry and the PMO, though the talks are in their initial stages at this point.
According to Bloomberg sources, the Finance ministry wants to avoid a situation where there are no buyers once the offer is announced, and has thus chosen to discuss the matter in detail before going ahead.
Air India, which is faced with stiff competition from rivals, is under a debt of almost Rs 47,000 crore. Bailout packages for its survival have consumed a staggering Rs 24,000 crore of taxpayers' money in the past six years.
Air India boasted of a complete monopoly with 35 per cent share in the Indian aviation market a decade ago. However, intense competition has pushed the top ranker to the number three position among domestic carriers with a 14 per cent market share.
(With agencies)