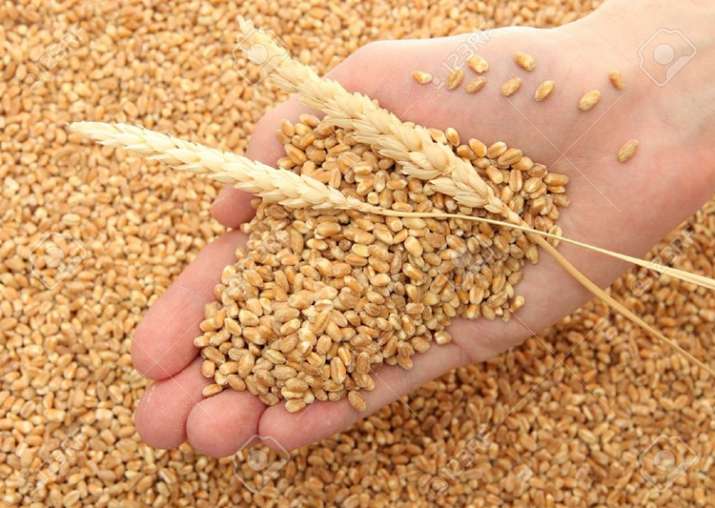 Government agencies are likely to miss the target of procuring 33 million tonnes (MT) of wheat this year, according to a report in The Economic Times.
The report said that during the rabi marketing season this year, agencies have so far purchase 29.26 MT of wheat and they are confident of procuring 30 MT this year.
Citing officials of the Food Corporation of India (FCI), it said that though buying of wheat still continues in Uttar Pradesh, Madhya Pradesh and Rajasthan, agencies will fall short of target. 
"Till May 31, we will continue to buy from MP, followed by UP and Rajasthan till June 15. We will easily procure 30 MT of wheat this year for the central pool," an official of the FCI said.
In Madhya Pradesh, agencies bought 6.53 MT of the grain against the target of 8.5 MT. In Rajasthan, agencies too couldn't meet the target of procuring 1.75 MT.
However, agencies in Uttar Pradesh have procured 2.4 MT of wheat till May 25, a three-fold increase from 800,000 tonnes in the previous year. Immediately after taking over as the CM of the most populous state, CM Yogi Adityanath had announced that 8 MT of wheat will be purchased from farmers.
The Department of Food & Public Distribution, which is tasked to ensure food security for the country through timely and efficient procurement and distribution of food grains, had set a target of 3 million tonnes in UP. 
In Punjab, agencies have procured 11.65 MT from farmers till May 25, higher than the target of 11.5 MT. In Haryana, procurement was 7.41 MT, short of the target of 7.5 MT.