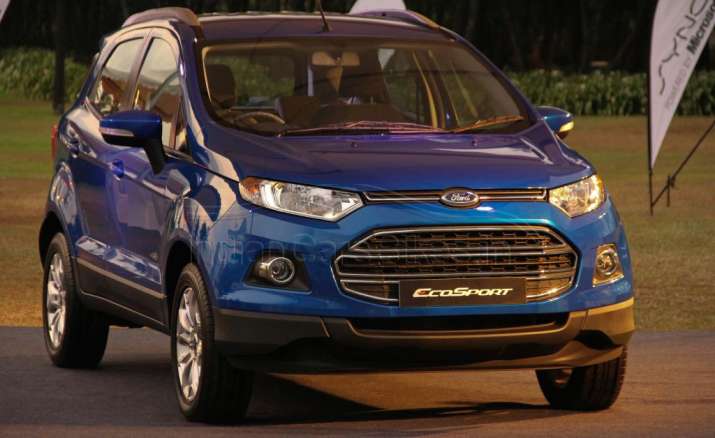 Despite the fact that Ford Motors is under fire from President-elect Donald Trump for importing cars from Mexico, the company will soon become the first US automaker to import vehicles from India.
According to a report in CNN Money, the company has said that EcoSport compact crossover, introduced for the US market at the Los Angeles auto show, will be shipped to US from India starting 2018.
The report says that the EcoSport, Ford's smallest SUV, has been built at its assembly plant in Chennai for more than 100 markets around the world since 2013.

 

About 15 per cent of vehicles produced at Ford's Chennai plant are sold in India.
According to data from Kelley Blue Book, subcompact SUVs are a huge business in the US accounting for the biggest segment of the auto market.
Ford will be the first automaker to ever import cars from India into the US market.
It should be recalled that Ford's plan to shift all of its small car production to Mexico has became a hot-button topic during the recent US presidential election.
Trump has already vowed to impose a 35 per cent tax on cars that are built in Mexico for the U.S. market, which he says will force automakers to bring jobs back to U.S. plants.