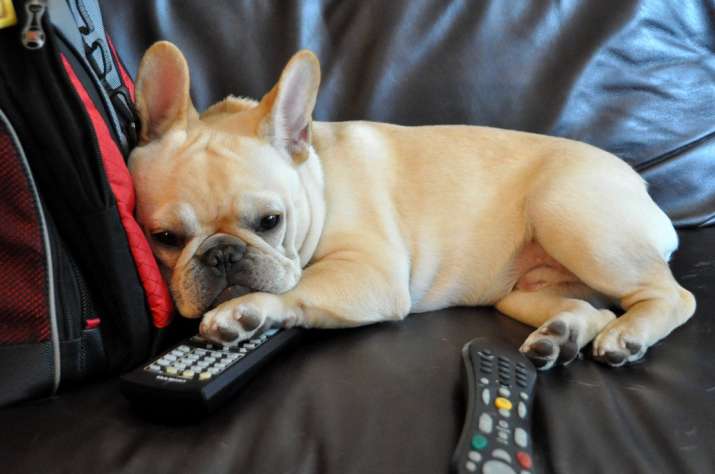 Preston: It sounds extraordinary but dogs will soon be able to change channels and watch their favourite ­TV shows with the world's first pet-friendly remote.
The device is designed by Ilyena Hirskyj-Douglas, a PhD researcher in animal computer design at the University of Central Lancashire and pet company Wagg.
Pet food maker Wagg, which is ­trialling the remote, says it is has been cleverly made from tough waterproof plastic so that the pets cannot chew through the wires.
The gadget has been designed like a mat with paw buttons, extra large controls and a multi-coloured design to help your Fido see clearly.
Giant buttons with raised ­surfaces make it easy to switch channels and it gives off low-frequency squeaks that appeal to pooches.
Ilyena told the Sunday People: "Our studies shows the average dog now watches more than nine hours of TV a week, showing technology is already playing a huge part in our pets' lives."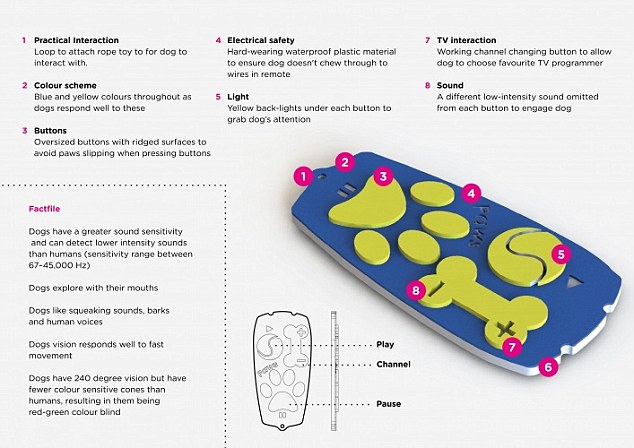 The gadget is currently being tested by 20 dogs and their owners.
Experts have been closely monitoring reactions to the buttons, sounds and colours and after analysing the findings, Wagg hopes to talk to tech companies to put the prototype into full production for switched-on pets.
It means now there is more competition as someone else is set to get in on the action - the family pet.
Spokesman Dan Reeves is confident it will be a roaring success.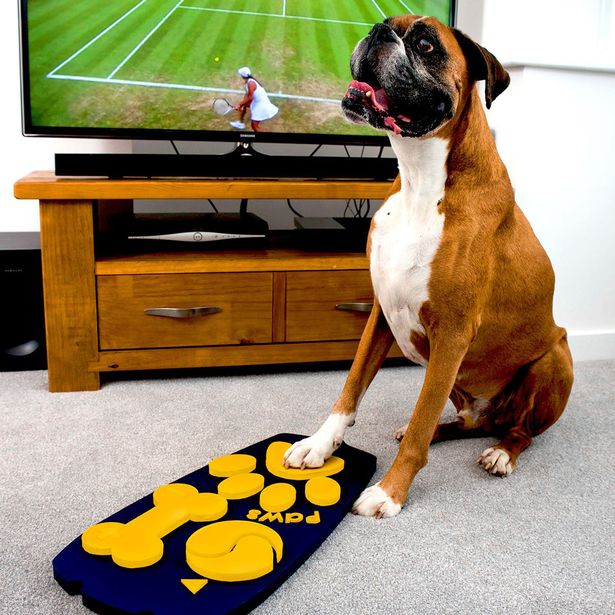 He said: "We know that people can feel a little guilty about leaving their dogs in a room alone for a short while – whether it's to pop to the shops or cook dinner in the kitchen.
"We wanted to create something that would keep the dog entertained and reassure owners of their well-being."
He added: 'Dogs are a key part of family life so, why shouldn't they get to choose what to watch on TV every now and then, just like the rest of us?'
The pet-friendly device is set to hit the market next year priced at about £50 (Rs 4459 approx). Ms Hirskyj-Douglas said the remote was the next step in the growing trend of animal computer interaction, which has prompted many pet-focused interactive toys.