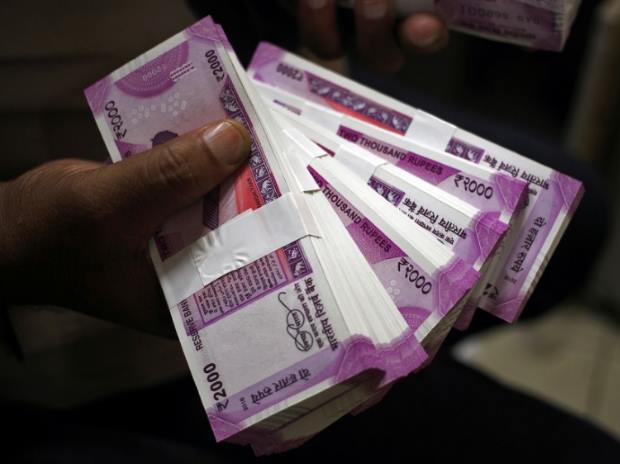 The Indian economy grew at 7.3 per cent in the September quarter of current fiscal, the fastest rate among major economies, but the positive trend may get affected due to centre's demonetisation drive.
The July-September growth rate announced on Wednesday is higher than 7.1% registered in the first quarter of this fiscal
The Gross Domestic Product (GDP) or national income was 7.6 per cent in the second quarter of the last fiscal.
The outlook for upcoming quarters is not encouraging as the demonetisation drive dented consumer spending, which makes up 55% of Asia's third-largest economy.
Finance minister Arun Jaitley expects a minor impact lasting for a quarter or two. Private economists, however, reckon the impact would be felt through 2018.
Fitch Ratings has already lowered the forecast from 7.4% to 6.9% for the fiscal. The most pessimistic forecast, from Mumbai-based brokerage Ambit Capital, is for a precipitous drop to 3.5% growth.
"Investment is down substantially and that needs to be watched ... but overall steady trend of growth," the government's chief economic adviser, Arvind Subramanian, told Hindustan Times.
Government officials attributed the growth of the GDP, which stands at Rs 29.63 lakh crore, to higher output in agriculture and construction.
According to the data released by the Central Statistics Office (CSO), the Gross Value Added (GVA), which is estimated at the basic price, showed a growth of 7.1 per cent in the second quarter of 2016-17, compared to 7.3 per in the year ago period.
The GDP growth data is calculated under the new methodology at market price, while GVA is calculated primarily at factor cost. GDP is GVA plus taxes on products, minus subsidies on them.
The sectors which registered growth of over 7 per cent in July-September quarter are 'public administration, defence and other services', 'financial, insurance, real estate and professional services', 'manufacturing' and 'trade, hotels and transport and communication and services related to broadcasting', the data said.
Growth in agriculture; forestry and fishing; mining and quarrying and construction is estimated to be 1.8 per cent, (-)0.4 per cent, and 1.5 per cent respectively.