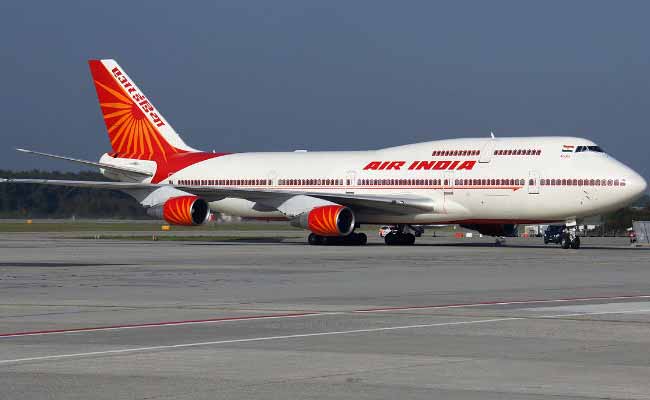 The way to privatise debt-ridden Air India was cleared today with the Union Cabinet granting an in-principle approval to the disinvestment of the public carrier. Announcing the decision, Finance Minister Arun Jaitley said a committee will be set up to finalize modalities and details of the move, including the extent of the stake which will be sold to private entities. 
"In-principle approval for Air India divestment has been given," Jaitley said at a press briefing after the Union cabinet met here. 
"The Civil Aviation Ministry's proposal for formation of a group under the chairmanship of the Finance Minister to decide the modalities of divestment process has also been accepted."
However, the minister did not divulge any time frame for the formation of the group or the submission of a final report by the panel which will be formed to look at the quantum of stakesale.
Jaitley said that the members of the panel will be decided by the Prime Minister.
Union Minister of State for Civil Aviation Jayant Sinha had last week said that inter-ministerial consultations on the future course of action for Air India had been completed and the Cabinet would decide on how to move forward. The debt-laden Air India is staying afloat on taxpayers' money and the government is looking at all options for its revival, including privatisation, he had said.
Air India, which has more than Rs 52,000 crore debt burden, is surviving on a Rs 30,000-crore bailout package extended by the previous UPA government in 2012.
Government think-tank NITI Aayog has recommended to the Prime Minister's Office a "complete" privatisation of the airline.
However, senior Air India officials have been of the view that the airline has enough assets to back its debt and the government should not go for a "distress" sale or hand over the airline to a private player on a platter.