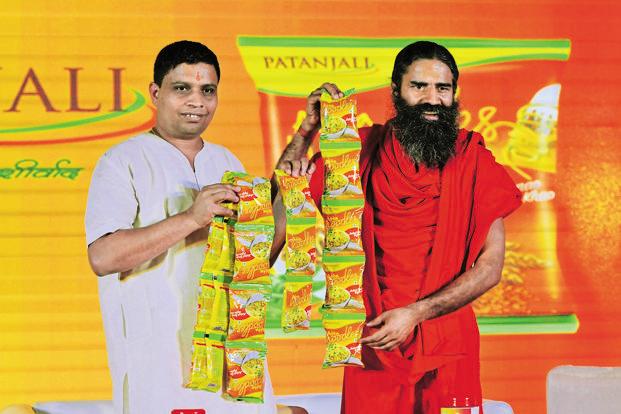 New Delhi: In an extremely competitive market scenario, Baba Ramdev's Patanjali Ayurveda, has proved to be a game changer. However it has changed the entire scenario for the other FMGC companies with one product extracting enormous sales.
The segment that is being talked about here is ghee as instead of pulling the sales down of other FMCGs, it has proved beneficial for them. The companies in the dairy sector have witnessed robust growth and numbers have only gone up.
A trend like this has been made possible by the initiatives taken by Baba Ramdev's Patanjali. The firm generated massive awareness about the benefits of ghee among the common people, who in return embraced the product in large numbers.
Also read: We respect law, otherwise, would have beheaded those who don't say Bharat Mata Ki Jai: Ramdev
As a result, the market of leading players like Amul ghee grew by about 30 per cent in the 2016 fiscal while Parag Milk Foods (Gowardhan ghee) clocked a growth of about 27 per cent in 2014-2015, according to a TOI report.
The non-cow ghee segment, according to the report, is growing at 8 per cent annually while the cow ghee segment, which constitutes 10 per cent of the overall market, is growing at double the pace.
The consumption of ghee is also taking place at a rapid pace in urban India, where 90 per cent of the households consume ghee on a daily basis. Northern India continues to be the highest consumer of ghee, followed by south, west and east.
Also read: Case against Baba Ramdev in Hyderabad for hurting sentiments
ITC is the latest entrant in the cow ghee segment under the Aashirvaad Svasti brand with a regional approach, and is currently present in selected southern markets. It will soon roll out the ghee brand nationally.
Devendra Shah, chairman, Parag Milk Foods, said in the report that there are several reasons for the fast-paced growth of the cow ghee segment. Along with the awareness generation among consumers, he said that better availability of organized ghee products has also resulted in more consumers converting to ghee.