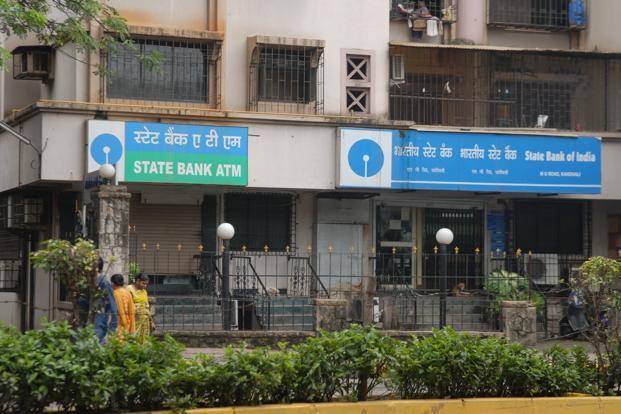 Seeking to create a global player, the government on Wednesday gave a go ahead to the merger plan of State Bank of India (SBI) and its five associate banks but left out Bharatiya Mahila Bank. 
The associate banks which will be merged with SBI are: State Bank of Bikaner & Jaipur (SBBJ), State Bank of Mysore (SBM), State Bank of Travancore (SBT), State Bank of Patiala (SBP) and State Bank of Hyderabad (SBH). No decision was taken with regard to Bharatiya Mahila Bank. 
"The Cabinet had earlier in-principle cleared the (merger) proposal. It had gone to the boards of various banks which have granted the approvals. The recommendations of the boards were considered today and the Cabinet cleared the proposal," Finance Minister Arun Jaitley said. 
"With this merger, the SBI, with all these five subsidiaries merging in it, will also become a very large bank, not merely from a domestic point of view but actually a global player in its very size," the minister said after the Union Cabinet meeting. 
It will, he added, "certainly lead to far greater efficiency. It will lead to synergy of operations within these banks...it will cut down the cost of operations. The cost of funds itself will come down". 
With the merger of all the five associates, SBI is expected to become a global-sized bank with an asset base of Rs 37 trillion (Rs 37 lakh crore) or over USD 555 billion, 22,500 branches and 58,000 ATMs. It will have over 50 crore customers. 
State Bank of India has about 16,500 branches, including 191 foreign offices spread across 36 countries. 
SBI first merged State Bank of Saurashtra with itself in 2008. Two years later, State Bank of Indore was merged with it. 
On the proposal to merge Bharatiya Mahila Bank with SBI, Jaitley said, "It is under consideration as of now. We have not taken any decision related with that today." 
About the specific date on which the merger of five associate banks with the SBI would become effective, the he said, "We will inform you about the specified date when the merger will come to the effect." 
Jaitley also said that merger will not be detrimental to the services of any employee, "It will be a smooth arrangement." 
In March 2016, SBI announced its merger with its five associate banks and Bharatiya Mahila Bank (BMB).
Last week, SBI chairman Arundhati Bhattacharya said the decision to demonetise high-denomination notes caused the delay in the merger.
The board of SBI earlier approved the merge plan under which SBBJ shareholders will get 28 shares of SBI (Rs 1 each) for every 10 shares (Rs 10 each) held. Similarly, SBM and SBT shareholders will get 22 shares of SBI for every 10 shares. 
SBI had approved separate schemes of acquisition of State Bank of Patiala and State Bank of Hyderabad. There will not be any share swap or cash outgo as they are wholly-owned by the SBI. 
SBI stock closed 0.68 per cent down at Rs 268.65 on BSE. Of the three listed subsidiary banks among the five: State Bank of Mysore stock closed 0.47 per cent down at Rs 561.65 apiece; State Bank of Bikaner and Jaipur down 0.51 per cent at Rs 718 and the share of State Bank of Travancore fell 0.91 per cent down at Rs 559.95.
The SBI posted a 71 per cent rise in consolidated net profit at Rs 2,152.2 crore for the third quarter ended December 31, 2016.
(With PTI inputs)