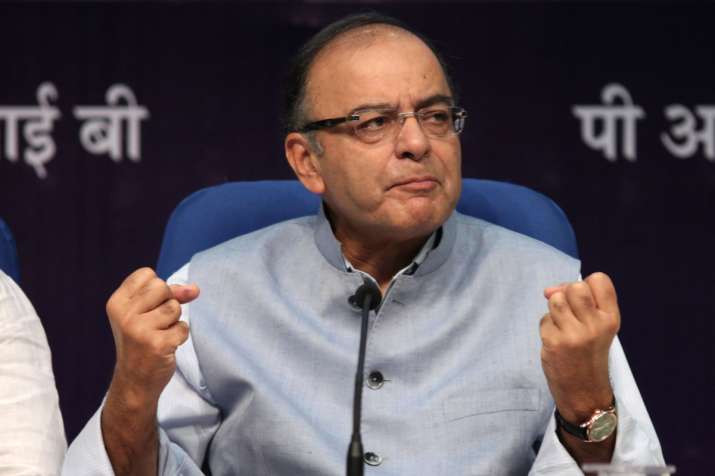 With an aim to weed out black money and corruption from public life, the government on Friday said in Lok Sabha that it wanted a reduction in the use of physical currency in the economy, which should be substituted with digital money.
Responding to a question on digital payment systems, Finance Minister Arun Jaitley said the government wanted the physical currency to come down and be substituted by digital currency. While physical currency should decline, business and commerce should prosper.
He said out of 80 crore debit cards, 40 crore were actively used at ATMs. Electronic wallets and digital transfer of funds was the future technology which the government is encouraging and has asked various state governments to contribute.
Jaitley also said a dedicated fund under depositor education and awareness fund was in place for expanding acceptance, infrastructure and conducting awareness campaign among people for cash-less society.
Cashless society would mean less investment in handling cash, transparency in payments and check on fake currency, he said.
The Committee of Officers, under the leadership of NITI Aayog CEO Amitabh Kant, will identify and operationalise in the earliest possible timeframe user-friendly digital payment options in all sectors of the economy, an official statement said.
This is integral part of the government's strategy to transform India into a cashless economy, it added.
The statement said aim of the committee is to identify various digital payment systems appropriate to different sectors of the economy and coordinate efforts to make them accessible and user-friendly.
The committee will also identify infrastructural bottlenecks affecting the access and utility of digital payment options.
According to the statement, it will engage regularly with central ministries, regulators, state governments, district administration, local bodies, trade and industry associations.
Besides, the committee will also attempt to estimate costs involved in various digital payments options and oversee implementation of measures to make such transactions between government and citizens cheaper than cash transaction.
The committee will also implement an action plan on advocacy, awareness and handholding efforts among public, micro enterprises and other stakeholders.
Members of the Committee of Officers include Department of Financial Services Secretary, Ministry of Finance; Secretary, Ministry of Electronics and Information Technology; Secretary, Department of Industrial Policy and Promotion; Secretary, Department of Investment and Public Asset Management; MD & CEO, National Payments Corporation of India; Secretary, Ministry of Rural Development; Chairman, National Highways Authority of India, and Adviser, NITI Aayog.
(With inputs from PTI)