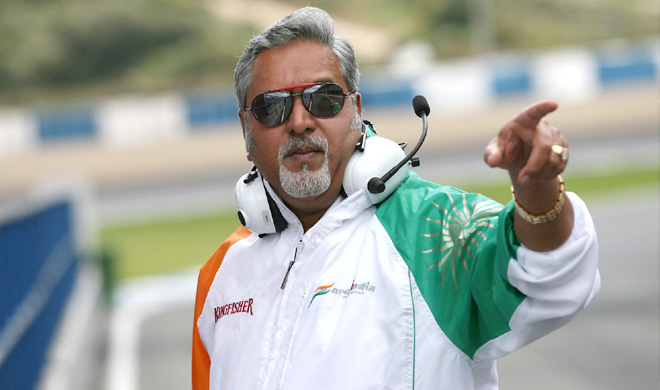 New Delhi: Alleging that Vijay Mallya has not given the complete details of his assets as directed, SBI-led consortium of banks have filed a fresh plea in Supreme Court seeking initiation of contempt proceedings against the liquor baron.
A bench comprising Justices Kurian Joseph and R F Nariman agreed to hear the fresh interim application of banks on July 18 after Attorney General Mukul Rohatgi mentioned it for urgent hearing.
Rohatgi claimed Mallya had provided wrong details of his assets in a sealed cover to the apex court.
He further said a lot of information has also been concealed, including a cash transaction to the tune of Rs 2500 crore, which amounted to contempt of court.
Earlier, the court had sought details of assets from Mallya in a sealed cover.
Recently, the consortium of banks had alleged that Mallya was not cooperating in the investigation of cases against him and was averse to disclosing his foreign assets.
In a rejoinder affidavit to Mallya's reply, the banks had said that disclosure of overseas assets by him and his family was significant for recovering the dues.
Rohatgi had earlier said that the beleagured businessman has also not agreed to deposit "substantial amount" as part of of Rs 9,400 crore loan due on him to establish his bonafide".
Mallya, who is a proclaimed offender, had said the banks had no right over information regarding his overseas movable and immovable assets as he was an NRI since 1988.
He had also claimed that as an NRI, he was not obliged to disclose his overseas assets, and added that his three children, wife, all US citizens, also need not disclose their assets. "Overseas assets were not considered while granting loans," he had said in a statement.
The court on April 7 had directed Mallya to disclose by April 21 the total assets owned by him and his family in India and abroad while seeking an indication from him when he would appear before it.
It had asked Mallya, who owes over Rs 9,000 crore to around 17 banks, to deposit a "substantial amount" with it to "prove his bonafide" that he was "serious" about meaningful negotiations and settlement.
(With inputs from PTI)