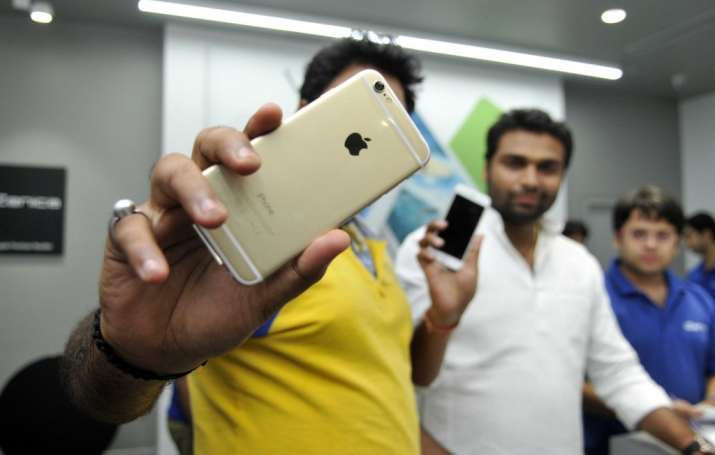 While people across the nation have been struggling with the cash crisis following government's overnight demonetisation drive, American tech giant Apple, on the other hand, seems to be reaping rich dividends as a result of the move.
According to an Economic Times report, the first three days following the government's announcement to demonetise high value currency notes saw iPhone sales in India shoot up as consumers rushed to buy these devices with their scrapped 500 and 1000-rupee notes while the stores booked sales through back-dated receipts. 
As per trade estimates, over 1 lakh iPhones were sold in these three days, which is around three-fourth of this handset's average monthly sales. 
The hike in iPhone sales showed how demand for gold and high-value luxury items shot up in the first few days after the demonetisation of high-denomination currency notes on November 8. 
With people getting rid of scrapped currency notes by buying these expensive hadsets, Apple has turned out to be the only phone maker to meet sales target in November. 
Moreover, its sales during the month are estimates to have grown up by 20-30 per cent, despite the fact that handset sales, as a whole, have gone down compared with the year-ago period. 
Tarun Pathak, senior analyst at Hong Kong-based Counterpoint Technology Market Research, said that the Indian smartphone market will plunge by 10 per cent in October-December due to demonetisation. Apple India was on course to reach its estimate of selling 1 million iPhones in the quarter and it had shipped 4 lakh handsets in October itself. 
The recently launched iPhone 7 and iPhone 7 Plus are priced at Rs 60,000 and Rs 92,000 respectively and are the costliest handsets available in the market. 
"There is still a novelty factor for iPhones amongst Indian consumers since it is the costliest handset, and people were buying multiple units for themselves and to gift," Economic Times quoted Subhash Chandra, managing director of South India's leading cellphone retailer Sangeetha Mobiles, as saying.