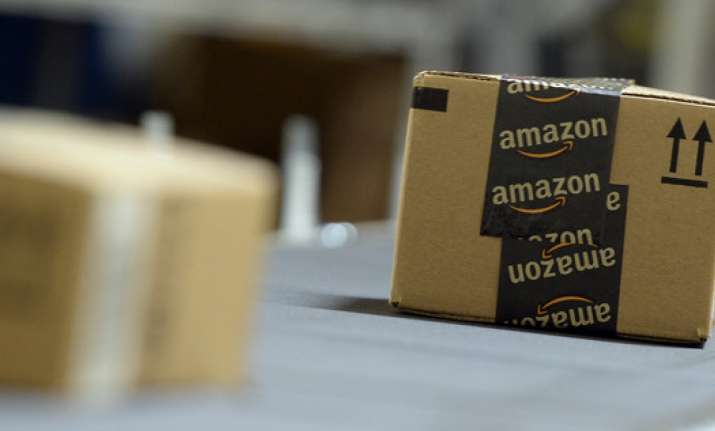 In case you passed up a major opportunity of purchasing another smartphone in the previous mega sales across various online shopping portals, the Great Indian Festival deal is back with its second edition on Amazon.
The deal, which will proceed from October 17 to 20, has an assortment of choices for you to pick from. In addition, Amazon is advancing exchange deals on most of the handsets, which implies a further rebate on the cost.
All Amazon exclusives - OnePlus 3, Moto G4 Plus, Lenovo Z2 Plus, Mi Max Prime, likewise sets like Samsung Galaxy On 7 Pro and On 5 Pro are available at discounted prices.
Also, there's an extra cut off of 15 per cent (application) or 10 per cent (site) in the expenses for Citi bank card holders.
So, without squandering much time, how about we begin on the best smartphones bargains on Amazon:
OnePlus 3:
Although this Amazon exclusive is available at its original price of Rs 27,999, if you are up for an exchange with an older device of yours, the maximum discount is of Rs 20,700. Also, the website is offering a no-cost EMI.
Lenovo Z2 Plus:
The latest entrant in the smartphone market, Lenovo Z2 Plus can also be grabbed for a minimal price when exchanged. However, if bought directly, it will still come for Rs 19,999, but in exchange, the maximum discount goes up to Rs 15,300.
Moto G4 Plus:
The 4th edition of Motorola's successful G series can be picked up for Rs 13,999 against the original cost of Rs 14,999 during the Amazon's Great India sale. The exchange offer will land you a maximum discount of Rs 10,700 on Moto G4 Plus.

 
Samsung Galaxy On 7 Pro, On 5 Pro:
The price of Galaxy On 7 Pro is slashed by Rs 1,200 which brings down the smartphone's cost to Rs 9,990. In exchange of an older handset, you can get Rs 7,900 off on Samung's budget device.
The On 5 Pro, also discounted by Rs 1,200, is available for Rs 7,990. With exchange, the price can be further slashed by Rs 6,300.
Huawei Honor 5C:
This device is availabe for Rs 9,999 (Rs 1000 off) during the Amazon's Great Indian Festival sale. Another Rs 7,900 off on the price, if exchanged.
Apart from these, CoolPad's Mega 2.5, Moto G4 Play, Micromax Canvas Mega, Moto X Force, etc can also be picked up at slashed rates. So, relying upon your financial plan, you ought to locate an adequate choice in the rundown on Amazon.