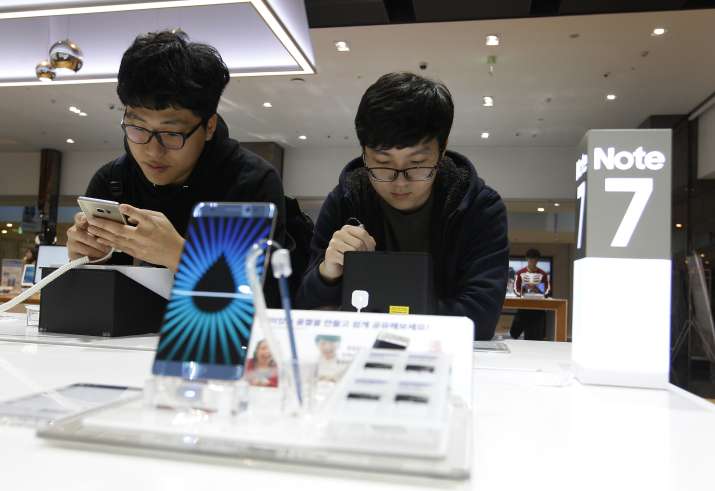 Just two days after the United States issued an emergency order to ban passengers and flight crews from carrying Samsung Galaxy Note 7 on flights over fire risks, Japan has barred all Note 7 smartphones from airplanes. 
The announcement from Japan's transport ministry follows an earlier warning that asked airlines to urge passengers not to switch on or charge the smartphones aboard aircraft. 
But the aviation authorities ordered the airlines on Saturday to ban the devices completely, a transport ministry official said. 
The move by Japan came after US transport authorities banned Note 7 smartphones on airline flights and stated that anyone attempting to travel with the recalled handsets may face fines and have their devices confiscated. 
Japan's biggest carriers – All Nippon Airways and Japan Airlines (JAL) – have, however, not made it clear what sort of penalties passengers could face if they were found with the phone. 
JAL spokesman Takuya Shimoguchi said customers could choose to board planes without their Note 7 phone or the airline would confiscate it.
But "there have been no clear instructions on punitive measures", added Shimoguchi before sharing they would act "on a case-by-case basis". 
On the other hand, Korean Air follows government guidelines that directed Note 7s to be turned off in-flight and only transported in carry-on luggage. However, it operates a complete ban on flights to-and-from the US, Canada and Hong Kong. 
Similarly, South Korea's Asiana airlines has banned Note 7 devices from all flights from today onwards. Australian and New Zealand airlines have banned the phone from all planes.